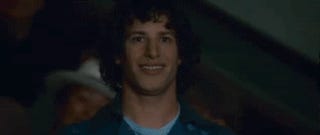 I had to go to my local VW dealership this morning to have my potentially deadly Takata airbag replaced with another potentially deadly Takata airbag, so I was walking through the lot where I found cars with prices that defied logic.
Now, I bought my car from this dealer, and I got a good price for it, and a fair price for my trade-in, but after that, I will never go back there, mainly because they fucked up my car then tried to lie about it. But their new pricing strategy is just fucking bonkers.
They have a few "new" 2015 TDI's, and they have a FIVE THOUSAND DOLLAR MARKUP on them. Now, there may be a few readers here who know VW is putting $5,000 on the hood to move these cars, so maybe you can guess what this dealer is doing. This isn't the first time they've tried crap like this. They have at least four Golf R's in the showroom right now, and every single one of them has, I believe, a five thousand markup on them, but I think I think it may be ten thousand. I could have possibly understood this if they only had one, and it was a manual, but now they have four in the same showroom. That's insane. And now I see the TDI's with markups, and it looks like most of the cars on their lot had at least a $1,000 markup (Tiguans, the new Atlas, a Touareg).
Even if it's just there to make money off idiots, I would never even walk in there to consider negotiating with them. If they are practicing those types of price gouging tactics they don't deserve to be in business.