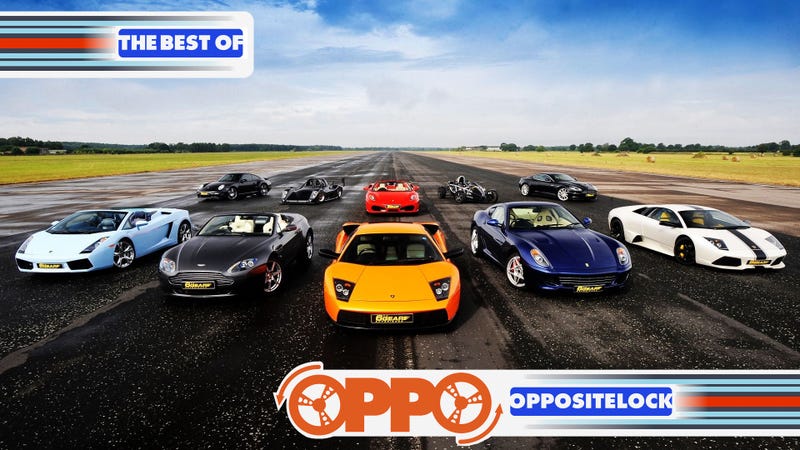 Gathered here are the Oppositelock posts that people put a good deal of effort into writing on Tuesday and Wednesday. It includes driving a Prius, upgrading and maintaining your car on the cheap, the 110th anniversary of heavier-than-air flight and more.
I've only driven the Prius very short distances in my job as a rental car transporter, so when I had the opportunity (read: I drew the short straw) to transport one from Goldsboro to get an oil change, I took the opportunity to give it a fair shake.




This is a follow up to my original article Buying Car Parts on the Cheap. So you have a nice daily driver that's fun to drive or you have nice project car and you need to do maintenance on it. There are many paths to approach this and you can replace with OEM or OEM-equivalent parts or you can do some upgrades in the process.
This exact moment 110 years ago Orville Wright lifted off the ground in an airplane powered by its own motor. He flew 120 feet in 12 seconds, which today seems like such an unimpressive feat. While the flight itself may not have been spectacular, the industry born from it is nothing short of incredible.
To commemorate the occasion, JayhawkJake put together several posts highlighting significant first flights:
Recently, Jaguar Land Rover kindly invited me to try out a range of their cars. Once I got there, I was absolutely overwhelmed with the amount of cars they had to offer, almost every car from Range Rover and Jaguar was there, however, there was a lack of XKR-S GT, but then again, there was plenty of other cars to keep you occupied, such as the brand-spankin' new and rare XFR-S. Also check out Zaman's review of the 2014 Jaguar XJR.
As always, no adventure is complete without a few mishaps. Such is the life of a gearhead, and we learn to live depending on our wits, hands, and caffeine to get us where we want to go. My trip to Oklahoma to move my 1967 Mustang to my new house depended on all three, as well as a bit of luck.



The S/T-15 Jimmy was GMC's sister car to the popular Chevy Blazer compact SUV and upscale Oldsmobile Bravada. The factory hot rod Typhoon was quick, but child's play compared to this one which driving around is best described as the motoring equivalent of undescended testicles —literally nuts in a Jimmy.
I just discovered this after looking for the 99 Jeepster concept from the article on Truck Yeah. It's the 1997 Jeep Cherokee Casablanca. And aside from the stupid name and the dorky lights...this is 100% how I pictured my dream Cherokee.




Once upon a time people with more than 2.5 kids didn't care because they had sedans that could seat three across with two rows, baby! But they quickly learned that sucked so someone replaced the boot with a big glass area with a bench seat that faced rearward that also folded down if you wanted to use it as a boot again (with the bonus of being able to stack things so high you can't see anything when backing out)...
The Kei car story on Jalopnik makes me sad. Simply because the first car I ever drove with my own hands and feett is one of these, a Suzuki Wagon R. Rebadged in Indonesia as a Suzuki Karimun. This car may be familiar for those that play Gran Turismo. It's small, light and quite agile but because it's a bit too tall it was scary at high speeds. The top speed is about 100 mph (if you got enough balls and runway to max it out) simply because the gearing was very tall, for efficiency sake.
The Best of the Rest
DatASSun ditched his Hyundai for a 260z. RicePuddin' photographed some Subarus. Godspeed11 fixed a coolant hose on his Saab. GTCL attended a Cars and Coffee over the weekend. MR2_FTW tore down the struts for his Cressida wagon. DasWauto learned from Red Green. Msatlas documented some of his favourite roads. André picked up an EP3. CounterTorqueSteer's dealership got in its first 50th anniversary 911. Mycarneverruns87 got some parts in for his Mustang. Speedmonkey got to sample several Porsches. Sanchez found some weird trike thing. NinetyQ took his Audi 90 out for some snow hoonage. Cazzyodo reaped the benefits of his snow tires. BiTurbo228 has bad luck buying parts for his XJ40. 505Turbeaux posted some pictures of his last FSJ. Lumpy44 did some work on his Honda 5-0 project.
---
As always, If I've missed something and you would like me to include it, let me know.
Fun Discussions
There were several posts that asked questions and sparked some good discussion on Tuesday and Wednesday. Take a peek and chime in on some of them listed below:
Just the #tips
Honourable Mentions
These posts have already been shared with Jalopnik directly but deserve to be mentioned again because they were first posted in Oppositelock:
Want to participate on Oppositelock? Check out the general handbook for posting on OppositeLock as well the Oppo tools to help you get started.