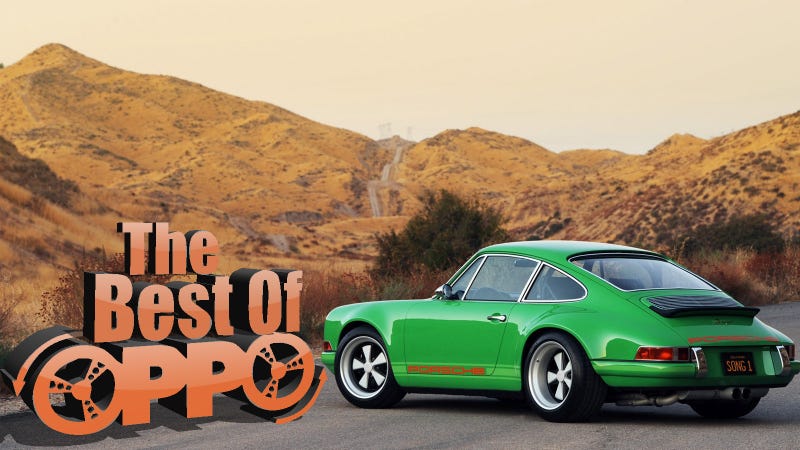 Gathered here are the Oppositelock posts that people have put a good deal of effort into writing from the last 2 days. It includes some 'Merica, Fuck Yeah', go-karting, Canada day and more.
I had no idea, but Southern California Edison employed an in house photo department that chronicled the major projects of the utility. They also captured many amazing images of life in Southern California spanning close to a century. What's even more amazing than that, is we have access to the images!
Full disclosure: we attended the "Lime Rock Park Mini-ALMS Northeast Grand Prix" at On Track Karting in Brookfield, CT last week. It was an event setup to promote the upcoming American Le Mans Series race at Lime Rock Park this weekend, which you all should attend (as if you have something better to do than BBQ, drink beer, and watch racing cars).
No one really knows what went on during the original drafting of the Declaration of Independence. When the First Continental Congress spent two days editing the proposed draft, Thomas Jefferson was reportedly furious. I'm guessing it's because they chopped out his bit about muscle cars. I mean, Jefferson was a brilliant guy. He must have foreseen the advent of the American car, right?
To get a piece of the Audi Allroad cake, "also-ran" Opel is now leaving a few plasticky bits on their face-lifted Insignia wagon unpainted to charge a little more for it. These 4x4 wagons seem to be en-vogue these days, and therefore it's quite a good move for Opel to get a piece of the action. But it also shows everything that's wrong with Opel!
So, Canada Day was on the 1st of July, and as is customary, there were a few car shows. Here are just a few of the pics I snapped with my Ipotato, so please excuse the excessive lens flare (I was in a JJ Abrams kind of mood) but pay careful to the KE26 which was, along with it's Mikuni carbs, my favorite of the day.
Lancia has been on a downward spiral since the 90s. Their last truly great car, the Delta Integrale, is already close to 20(!) years old. Their current formula of rebadged Chryslers and rebodied Fiats is not helping either. However, I think all of this can change.
You see, there's this line. It's quite a fine line. It's what sets the track fanatics towing slicks behind their GT3 apart from idiots in Ferraris towing caravans. Today, that line is crossed repeatedly. Initiate shaking of the head.
.
.
For this Fourth of July Special I've decided to open up the block to some American luxury barges. The XTS replaces the DTS, the Regal replaces the Regal, and the MKZ replaces some car I've never paid attention to. It's difficult to build a brand from nothing, and that is what Lincoln is trying to do. Both Cadillac and Lincoln are slowly becoming more competitive with their German rivals, but what is holding them back from world domination (Lincoln especially) is brand exposure.
Inside you'll find a pristine Series I E-Type coupe, a 911 GT3 RS 4.0, a 599 GTO, McLaren MP4-12C and many other drool-worthy automobiles. This year's event is July 20th and considering the show gets better every year, I doubt it will disappoint. If any of you are within a reasonable day drive from Lexington, KY, I highly recommend coming out for this event.
.
As always, If I've missed something and you would like me to include it, let me know.
Fun Discussions
There were several posts that asked questions and sparked some good discussion over the the previous 2 days. Take a peek and chime in on some of them listed below:
Just the #tips
Honourable Mentions
These posts have already been shared with Jalopnik directly but deserve to be mentioned again because they were first posted in Oppositelock: