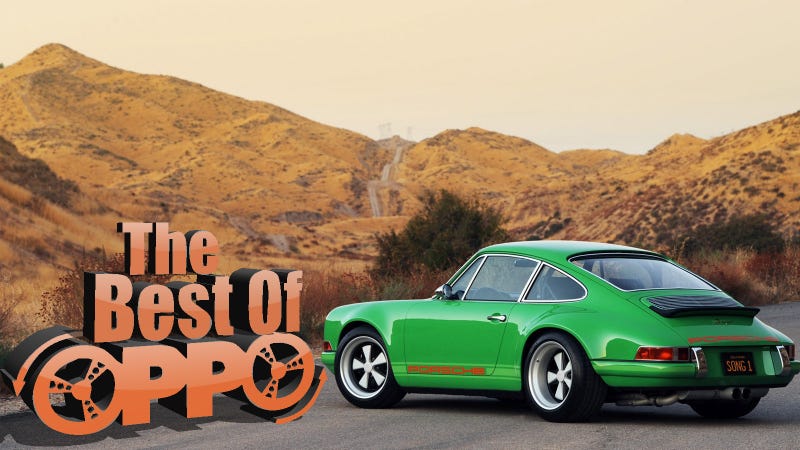 Gathered here are the Oppositelock posts that people have put a good deal of effort into writing from the last 24 hours. Today it includes discussions about dealership practices, advancements in engine tech, some more about FSAE 2013, a first car story and more.
The Opposite Locker - Edition X - Hybrid Hypercars - FractalFootwork
This is The Opposite Locker where we try and sort out the cool from the square. You are free to discuss your point of view of the cars, on the board and up to bat, within the comments with an optional use of the "Anna Kendrick Test." This is a discussion system detailing how cool a car is, not how fast, fun, or frivolous it may be, but how well it looks in the cat's pajamas. Read more...
Terps Racing 2013 Heartbreak - Snuze
Hey everybody! I've been gone for a while because "Pearl" here has taken over my life. But competition for the 2013 season is finally over for us in the University of Maryland Terps Racing garage, and what a year it's been. Read more...
.
.
Dealership procedures, why so lengthy? - TheDriver
Ok, I'm a process guy. I love when things work more efficiently, so you can imagine my annoyance with spending 4 or more hours at a car dealership. Add in the fact that I buy a lot of cars and you can imagine I've developed quite an opinion over the years. I know we have some dealership folks here on Oppo so I'm interested to hear your thoughts on the following mini-rant. I realize you all are doing the best you can, this is targeted more towards the larger corporate dealership network and automakers in general. Read more…
Oppo QotD- Advancements in Engine Technology - EssExTee
Engine technology has been growing in leaps and bounds, especially in recent years, and as a result modern engines are a far cry from the first internal combustion engines ever made. What do you think has been the most significant advancement in engine tech over the last few decades? Read more…
.
Oppo Driven: 2014 BMW X1 X-Drive35i - Shpuker
Quick rundown on BMW's newest crossover. AKA BMW's best crossover. First impression of the X1? Holy shit it's little. Seriously you don't fully understand how small this thing is until you stand next to one. It's almost small enough to be called a hatchback. Hell I'd say its closer to being a hatchback than it is to being an SUV. But hell I'm damn sure not complaining. Read more…
Roadside Saviors - WhatDaFunk
It was my first car, an '83 Prelude. I came home one day to find it siting in front of our house. My mom had picked it up for cheap from her mechanic, you can imagine how excited I was as a teenage boy to have this dropped in my lap. Read more…
.
As always, If I've missed something and you would like me to include it, let me know.
Just the #tips
Honourable Mentions
These posts have already been shared with Jalopnik directly but deserve to be mentioned again because they were first posted in oppositelock: