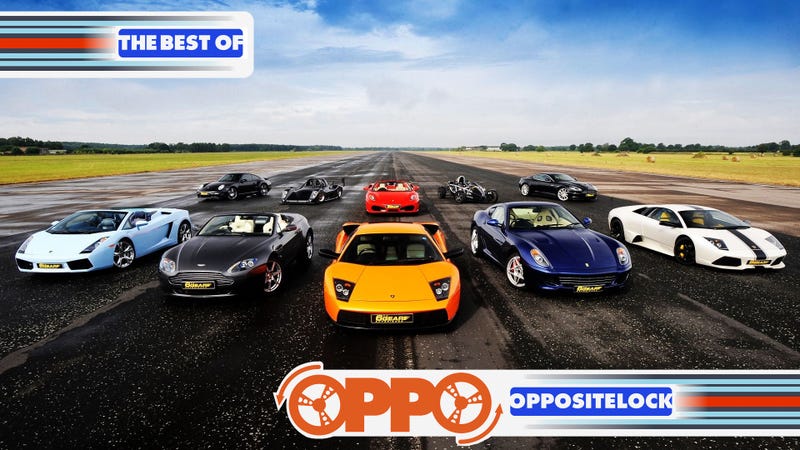 Gathered here are the Oppositelock posts that people put a good deal of effort into writing last Thursday and Friday. It includes the Turner Motorsport Z4, Lancia LC2, NASCAR vs. F1 pitstops and more.
With official test days and entry deadlines right around the corner, Turner Motorsport is anxious to announce its full plans and driver line-up for the 2014 season. However, the merger between Grand-Am and ALMS has brought a whirlwind of changes in the North American sports car world and along with those changes, plenty of uncertainty. The unification of the two largest sports car racing series in America has raised many questions, preventing the announcement of the team's intentions for 2014.
I've run a Honda Accord Tourer for a week, and it went back today. It's a modern estate car with a diesel engine, automatic gearbox and front wheel drive and costs £30k. And it's the one car that several people said they would actually like to buy.
A Le Mans Group C car time forgot, kind of. It was sometimes reffered to as the Lancia-Ferrari. It was more powerful than it's main rival, the Porsche 956, and snagged several poles over it. However, as it was a Lancia there were some problems with reliability, and it consumed more fuel than the 956.
Stop comparing them and whining about one being better than the other. Each squad does the absolute best with what they are allowed to do - both are impressive. F1 has no refueling, one lug, 12 tire guys, two jack men, eight nut guns, and a dozen other guys standing around waiting for something to do. Even when they did refuel, it was what? Flightline couplings and 4 gallons a second, or something like that? NASCAR has gravity refueling, five lug hubs, five tire guys, two nut guns and a jack from NAPA, and have to fucking hustle. So please stop it. They are both awesome.
The Austin America was a (slightly larger than the Mini) front driver that earned a reputation for poor quality, rust, and repeated mechanical failures. However, this V8 powered Carroll Shelby meets Mr Bean hybrid is about as British as profession wrestling. Be sure to check out this 1962 Pontiac Grand Prix Is A Bargain Muscle Car.
Yes I capitalized every word of the heading. So what? Having dropped off my 2000 Accord diagnosed with an EGR problem, I was offered a loaner car until they got mine ready. I happily agreed when I was offered a 2013 Accord coupé to drive around. So here are my impressions.
The Ford Freestar, Ford's final attempt at the minivan game. It was an updated Windstar that had its name changed because F= Ford. It was a minivan, plain and simple; however, the CUV market was emerging and people disliked the name. New features included a rear seat that could fold flat into the floor or flip-over for tailgating. I am now going to attempt a review of it.


Motor Trend and Car and Driver's 2014 MY Best Of awards have at least one thing in common: they both tested the Fiesta ST against the competition. Oh, and they both have almost nothing bad to say about it. So what gives?
The Best of the Rest
BJohnson11 put a new exhaust for his truck. Rusto shared his dad's new project. Paul, Man of Mustangs finished putting together his brakes but had a little issue while bleeding them. Tyburg introduced his HHR SS. Offroadkarter was having problems with the tune on his car. 505Turbo bought another 505Turbeaux. CalzoneGolem tried to repair the lighting on his HVAC controls. JayhawkJake was around for the Dreamlifter mishap. AddMustard put spacers on his car. Jbh got to an F-type.
As always, If I've missed something and you would like me to include it, let me know.
Fun Discussions
There were several posts that asked questions and sparked some good discussion last Thursday and Friday. Take a peek and chime in on some of them listed below:
Just the #tips
Honourable Mentions
These posts have already been shared with Jalopnik directly but deserve to be mentioned again because they were first posted in Oppositelock:
Want to participate on Oppositelock? Check out the general handbook for posting on OppositeLock as well the Oppo tools to help you get started.