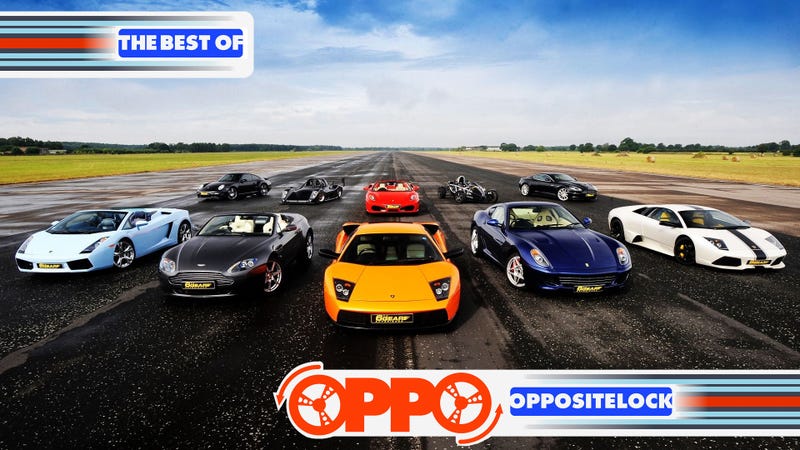 Gathered here are the Oppositelock posts that people put a good deal of effort into writing over the weekend and Monday. It includes the Hyundai Genesis 5.0 R-Spec, e30 touring, Formula Student Electric and more.
This is a post which will undoubtedly lead to halfhearted debates (on my part) between me and much of the diehard people on Oppositelock (Opposite-lockers?) which will end up with me admitting that the Miata, a car favored by people who think they're autocross aces, is the most underrated car. But they're wrong.
.
I've been living abroad in Deutschland for sometime now, and my father expressed interest in wanting to own an E30 Touring. I'm sure you're all familiar with the 25 year rule, and at this moment '88s are good to go! Only a few more years until the R32 GT-Rs, but I digress... In my short time here I've found it is relatively simple to export cars out of Germany. It's very similar to how the DMV operates back in the States, and even a bit easier in some cases.
The aspect I love about this is that it's a complete Formula racer. Push-rod suspension with double wishbones all around, as light as possible, with as much power as possible, lots of gizmos, telemetry, professional brakes with on-board option to set brake balance, the best possible suspension geometry with no corners cut, I could go on an on. And you are fastened right to the composite chassis, so you don't as much feel what the car does, you simply know it – it's not your butt feeling it, you are connected right at the synapses.
The MGB was one of the best selling and most loved British sports cars of all time. What put paid to it was brilliant cars like the Mk1 Golf GTi and 240Z that came along and instantly made it look antiquated, anaemic and slow. Instead of rising to the challenge, MG didn't (or couldn't) develop it to meet the competition on equal terms. As such, when the time came to replace the 'B, sales were not strong enough to justify more than a half-hearted attempt. This need not have been the case...
French gentleman driver Claude Storez was looking for the ultimate 356 for the 1958 season. He put an order to Porsche for a 356a Speedster (the lightest version available) with a Carrera engine and GS specs (the most powerful at that time). Although his car was very fast, he needed a even lighter and aerodynamic body shape to achieve maximum performance. Storez asked Zagato for a light aluminum body for his Porsche 356 Speedster Carrera.
Made in an attempt to make the automotive enthusiasts of the world go crazy, the BMW M1 Hommage is a modern take on the classic M1. This M1 recreation retains the basic shape of the original, while using more than just a straight-edge to sculpt the car. How would this modern style M1 hold up against the current crop of supercars? Does this BMW concept have the quirky personality to keep up with the cool cats, or is it just an art-deco daydream?
The Volvo 1800ES is a cool looking piece of automotive art held firmly in the slow lane with an archaic boat-anchor B20E Volvo engine...so why not mix things up, drop a modern 9000 rpm screaming Honda S2000 engine in the front and get double the power for double the fun? Also check out the Camry V6-powered Mister Two.
.
The Best of the Rest
DOMdotCOM photographed a sweet Z06. SnapUndersteer shared some photos of his e36 M3(s) on track. Vee Ate Injun went to Oktoberfest at the Petersen Museum. Slave2anMG visited the Porsche by Design exhibit at the NC Museum of Art. Mkalobin introduced his friend's Camaro. TwinTurboBMW attended Portland C&C. Witchdoctor11 spotted cool cars on the streets of Costa Mesa. JayhawkJake went to a local car show, as did FireWRX234, and A3R0. Takuro Spirit ran into several Porsches in a park. BiTurbo228 separated the engine from his Spitfire's chassis. StiglyWigly visited the Studebaker museum. Aya spent an afternoon in Dubai's largest mall. Telukemtar spotted a cool Argentinian Ford Falcon. Cherry_man1 attended a local car cruise. Bandit installed the engine in his Trans Am and found a cool '32 Ford in a parking lot. Abrahamd got to drive an LS1 motivated FD RX-7. Nick Gagne saw some neat cars on his way to see his girlfriend. Labcoatguy spent his first weekend with his Saab 96. Coriolis took his Focus ST to its first track day. JoeMacDaddy took his dad's FR-S to the Penn Sate vs. Michigan game. Gr1vleT nearly took out a timing box at an autocross. POD installed a new exhaust on his Speed3. MR2_FTW shared photos of his MR2.
.
As always, If I've missed something and you would like me to include it, let me know.
Fun Discussions
There were several posts that asked questions and sparked some good discussion last weekend. Take a peek and chime in on some of them listed below:
Just the #tips
Honourable Mentions
These posts have already been shared with Jalopnik directly but deserve to be mentioned again because they were first posted in Oppositelock:
Want to participate on Oppositelock? Check out the general handbook for posting on OppositeLock as well the Oppo tools to help you get started.