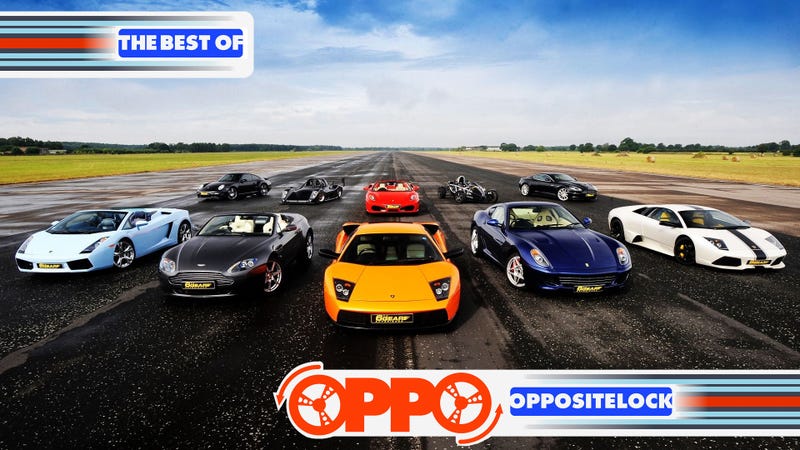 Gathered here are the Oppositelock posts that people put a good deal of effort into writing last Tuesday. It includes V8 BMW sedans, G-Force therapy, the importance of the Nurburgring and more.
Am I getting old? I asked myself that over the weekend as I sat at a 'Dyno Day' that a local BMW forum had organized. I went along in my E34 540i with two friends, one in his E39 M5 and the other in his E60 545i. All three of us have previously (and recently) owned Nissan Silvias, Skylines and Mazda RX7s. How did we all end up in large German sedans?
.
I have owned many a vehicle over the years, some good, many bad, most of which became pits in which to deposit my pay checks. This change probably wont be much different. Maybe its the whole getting older thing, maybe I am becoming more "responsible" (nah), but after much deliberation, I walked away from multiple, multiple great deals on amazing sports cars and got myself into a Jeep.
After spending most of this 'Columbus Day Holiday' running errands and wasting some time inside of doors, I decided it was time to get out and take advantage of the sunny weather. I mounted up on the VFR for some G-force therapy.
.
.
This video of the new Z/28 proves GM only has one marketing plan when launching a performance vehicle, Nürburgring. But do people care how a car performs on the Nürburgring? Sure, the track provides automakers a universal benchmark for performance, but what is the value of that measurement? Considering a car based on its Nürburgring time is like marrying a person based on how fast they run a 5K.
It all started from an offhand comment: "You know, your mom and I saw something you might like when we were on our way to Costco." That thing happened to have five gears, four wheels, three pedals, two doors, and one previous owner. (Full disclosure: BMW wanted me to drive their 1994 325iC so badly that they built it nearly 20 years ago, and sold it to someone that happened to live in my neighborhood, who then parked it on the street with a "FOR SALE" sign in the window. Predestination is real, people.)
The 2006 Civic was not bland. It was modern, funky and will probably be looked back on as something of a classic. Then, in 2011 came the ninth generation Civic. It was more mature. Some of the craziness of the eighth gen had been ironed out, and the rear light cluster poked out from the body in a slightly weird way. This shouldn't have been a surprise. Every manufacturer (apart from Lexus) does the same - come up with a funky, classic design and refine it, taking away radical looks piece by piece.
When it's time to bug out (for a weekend trip or lifetime of fleeing brain eaters) the smart money isn't on some gas guzzling 6-ton body-on-frame beast. The astute buyer will get something he can park on a street for weeks at a time without getting attention from your nosy neighbors or the National Guard.
The Best of the Rest
NinetyQ took photos of a neat Saab Sonett III. Cherry_Man1 shared photos from a car cruise. Gamecat235 photographed some amazing cars in a very dusty garage and spotted a Rally Fighter. Godspeed11 ran into a rare (in the US) Fiat Multipla. Jbh made a video of a GTO Judge leaving CCC Manhattan. Gmctavish shared pictures of cars found around BC. ForcefulPlatypus took his MR2 auto crossing for the first time. Alexotics went for a scenic drive in his e30 325is. TekamulBurner bought a series 10 FR-S. CalzoneGolem found a tidy Ford Tudor on the street. Pearson Hurst shared photos of his trucks.
As always, If I've missed something and you would like me to include it, let me know.
.
Fun Discussions
There were several posts that asked questions and sparked some good discussion over the last day. Take a peek and chime in on some of them listed below:
Just the #tips
Honourable Mentions
These posts have already been shared with Jalopnik directly but deserve to be mentioned again because they were first posted in Oppositelock:
Want to participate on Oppositelock? Check out the general handbook for posting on OppositeLock as well the Oppo tools to help you get started.