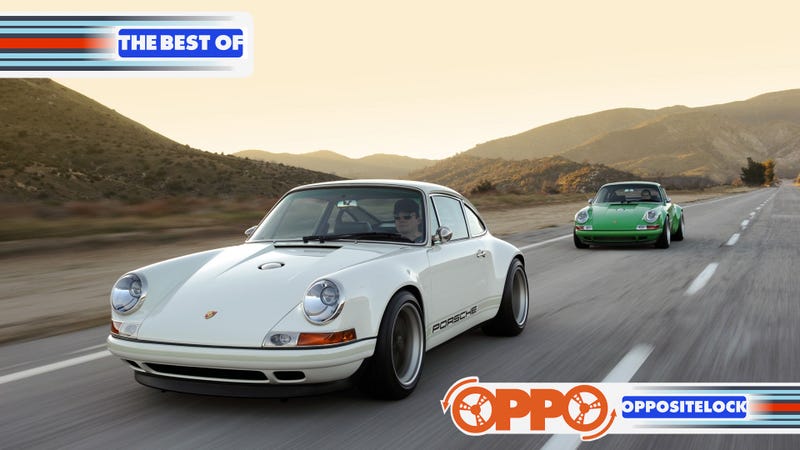 Gathered here are the Oppositelock posts that people put a good deal of effort into writing from the last 24 hours. It includes the importance of driver training, a defense of Tilke, the Mercedes SLS AMG GT3 and more.
I was delayed recently by two fatal accidents on the motorways in one day, which caused me to arrive home 3 hours late - and for scores of people to unexpectedly enter into mourning for those who died… This goes on every single day of the year. A minimum of three people died in those accidents… This is madness. It's not the fault of the car, van or lorry. It's the fault of the human in control. That human failed to drive according to conditions. That human was not in adequate control of their vehicle and so either died themselves or killed somebody else.
In days past I would've agreed with you Parker Kligerman. Drivers and Fans love good racing, they love flowing circuits that stress test the driver and car. But you see, there is (unfortunately at times) a line where driver and fan safety has to be drawn. And mostly its due to new regulations that modern circuit design is boring, or as Anthony Davidson recently stated "...'pathetic' due to the vast expanses of run-off."
When my friends asked me to be a groomsman in their wedding, I was delighted. The venue—a bespoke country club in Fort Washington, Pennsylvania—was three hours from Virginia, but what to drive? The old Galant doesn't really behave on road trips anymore. And the Phaeton guzzles premium unleaded so heartily that you can watch the needle move. So when I was offered a 2013 Volkswagen Tiguan for the weekend, I naturally took it.
The 2014 BMW M235i does not disappoint. BMW released some official photos and video footage today of its various iterations. We'll mostly stick to the M performance variant for the moment.
Whilst at Silverstone the other day we spotted this rather sexy beast! About £340k worth of kit...the team wasn't around, but i think they would have heard me start it up, haha. [Ed. Note: Desktop sized images within].
.
.
The Best of the Rest
Ttyymmnn did some plane spotting at Dyess AFB. Rusto is considering selling his clean, low mileage e46 M3. Burglar shared some gratuitous pictures of his classic 911. Johnr240z found a sad, abandoned Citroën DS in his neighbourhood. McMike installed a Blaupunkt stereo in his VW van. Davesaddiction took his e90 M3 and some friends for a drive through the hilly back roads of NW Arkansas. 505 - Morphine went on and adventure and fell in love with an MGB-GT. Demon-Xanth got his Corvair back on the road. Jbh spotted a Volvo 122 on the BGE in NYC.
As always, If I've missed something and you would like me to include it, let me know.
Fun Discussions
There were several posts that asked questions and sparked some good discussion last Friday. Take a peek and chime in on some of them listed below:
Just the #tips
Honourable Mentions
These posts have already been shared with Jalopnik directly but deserve to be mentioned again because they were first posted in Oppositelock:
Want to participate on Oppositelock? Check out the general handbook for posting on OppositeLock as well the Oppo tools to help you get started.