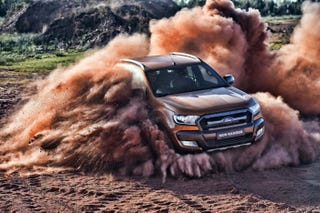 You have decided to start your own brand, however instead of building some eccentric supercar you are going to build a truck. Your goal is to hit between 8,000 to 12,000 US sales annually within the first three years. Tell me the following:
1) Name of Brand
2) Name of Truck and where it's built
3) One engine from another automaker's truck or SUV (must be detuned by 10% on horsepower and 20% on torque).
4) Price point and what trucks you're benchmarking (this way we know about what size it is and what "personality" it has).
5) What your truck or company is offering in order to break into this segment.
See what you can come up with. If you get really into this then feel free to add a second truck or SUV to your line up. Have fun and let's get creative!