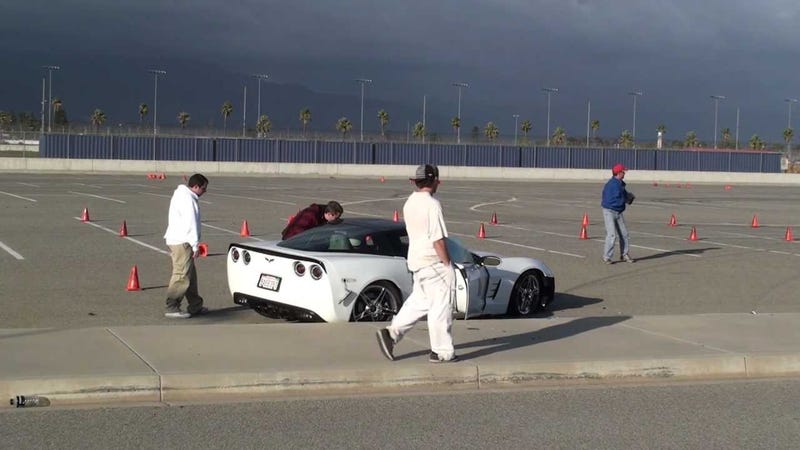 Autocross events are among the few low-cost ways of racing. Go to some place with a lot of tarmac early in the morning, sit through a safety talk of some sort, know what work you're assigned to do, and then get 3-4 runs on a course that takes less than a minute to complete. And the best part is any car can take part! But there are some that shouldn't.
The cars on this list have the potential to: knock down dizzying amounts of cones (so the corner workers will hate you), leave bits of car and fluids on the racing line (so other competitors will hate you), or crash into lamp posts, fences, signs, or any other physical barriers (so the organizers will hate you).
There are only five cars on this list, as I gave people a lot more to be angry about last week. And no, the Corvette is not on this list.
Author's Note: I was tempted to put the Smart fortwo on here, but I foresaw the argument for it (and was a bit worn down from the last list's criticism). It's rear-drive, mid-engined, and it has the structural rigidity. And it's safe as numerous people have attested to from the last list. But its minuses are the small wheels, the maddening transmission, and no space for carrying the helmet, cones, and water bottles needed to keep cool for corner work. Meanwhile, I'll be swallowing my pride about writing that the Smart is relatively safe...