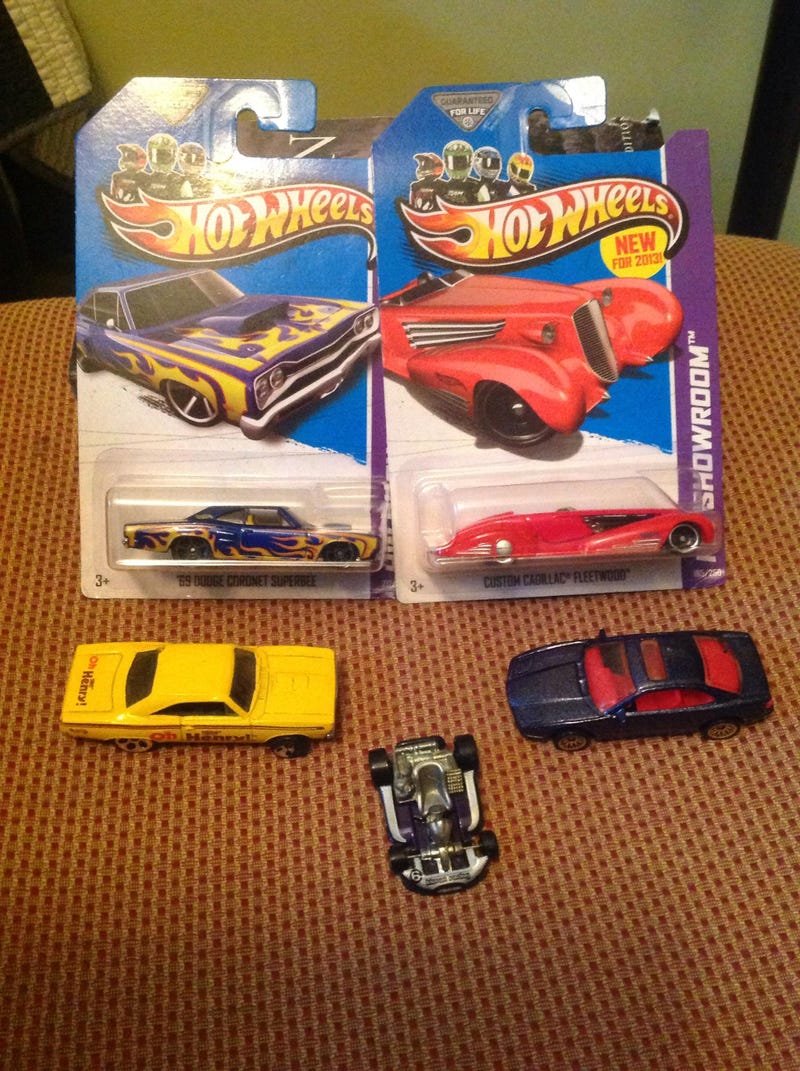 As you may have read earlier, I found a Hot Wheels BMW 850csi while cleaning out my room. Well continued cleaning have netted a go kart and the Oh Henry Plymouth Roadrunner.
I decided to go to Walgreens to buy some supplies when I stumbled across these, a Dodge Coronet Superbee and a custom 1934 Cadillac Fleetwood V16, The last two Hot Wheels in the toy section! Naturally, I snatched them up.
I'll be on the lookout for cool stuff now. Thanks Oppo for infecting me with Hot Wheelitus.