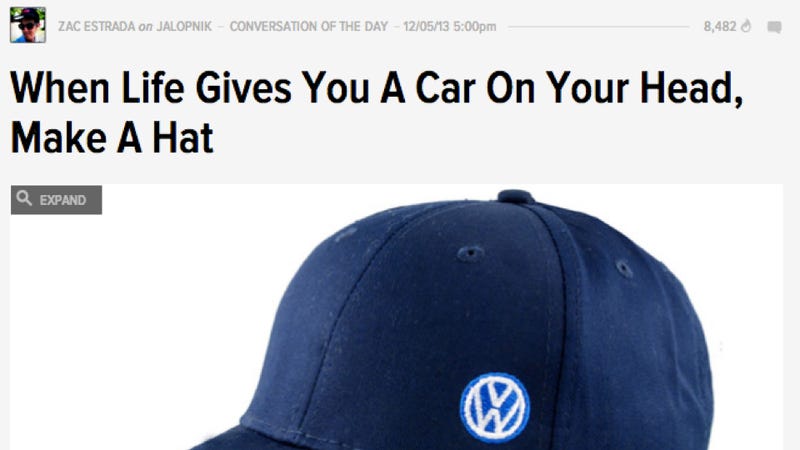 Very appreciative for those of you who gave me some great thoughts on COTD.
It sounds like you all prefer the old way of COTD and that's what we'll be going back to full time. The reframing will only exist when we pull out great comments/exchanges from our Q&As. You guys all brought up traditions and stuff like that and it's super important to me. The way reframing works right now isn't perfect, so now's not the time to change COTD for anything other than special occasions.
I know you're weary about Kinja. Trust me, it's worth sticking around. Kinja has allowed us to do some really cool stuff on our site and there are more cool things in the works.
But normal COTD service will resume tomorrow, and feel free to reach out with more suggestions/thoughts/whatever.
Cheers, everyone.