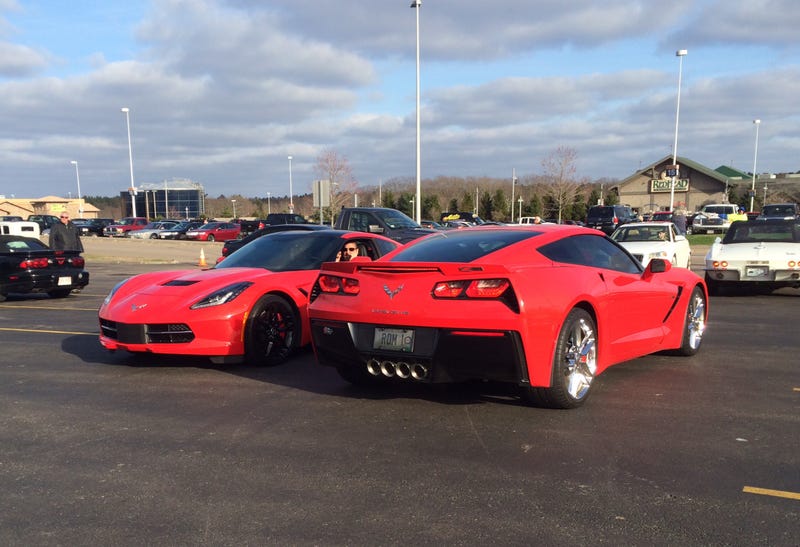 There's no cars and coffee's around me, but we do have cruise night! Who wants to see a bunch iphone pics of cool cars in a stadium parking lot?!
TechArt Cheyenne was interesting, more on that later.
M6 for sale, $20k
happy birthday and stuff Mustang
Bullit!
Bugatti replica, followed this in
dinger's ghost bait!
jeep cj rat rod