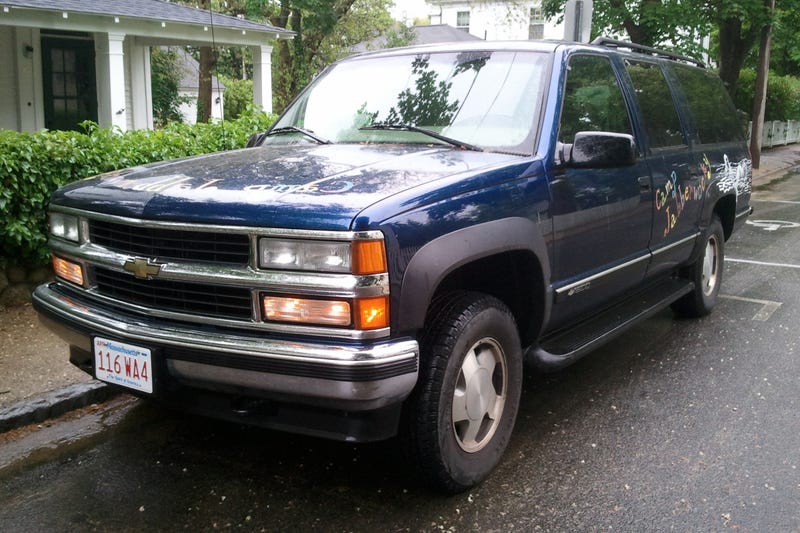 For every vehicle that you make that's complete crap, there's one that is absolutely brilliant. The Suburban is one of the latter, and I've fallen in love with it. After driving this '99, I now understand why all the soccer moms get these instead of minivans.
You climb into it thinking that it's just another truck, but it's actually quite plush and passenger oriented. It's probably the third or fourth most comfortable vehicle I've ever driven. The V8 delivers smooth and barely noticeable power, and the electronic transfer case is well implemented if a bit cryptic to use. Features abound, like an auto dimming mirror and separate controls for the rear seat HVAC.
Visibility isn't as bad as you'd think either. The vertical split tailgate does block a bit of the rear view but the window line is very low, the front ones are almost as low as the half-doors in our Jeep and you can practically see the ground immediately under the doors.