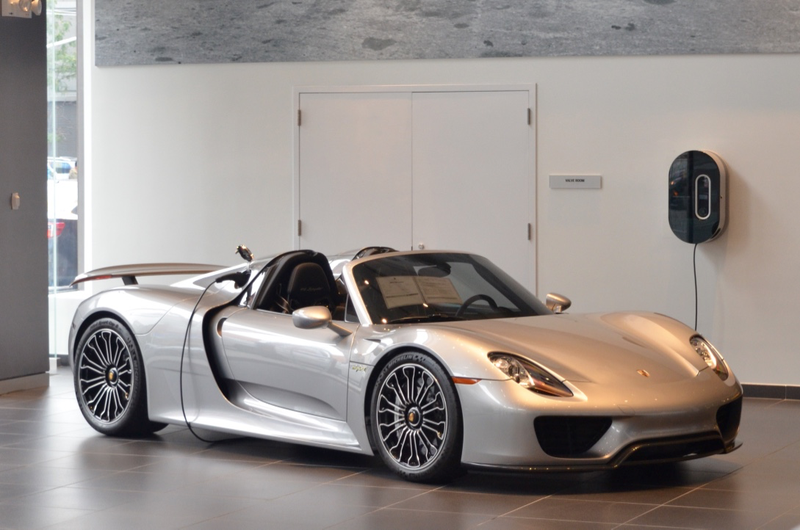 I spent the day checking out the insane inventory at MM.
The only reason I made the trip was to see this Turbo S duo painted in a new color called Boardman Blue. Rumor has it a customer ordered one of every model of Porsche in this color, but cancelled the order last minute. So now Porsche is selling them as special editions. The Cayenne is called Project 1 and the 911 Turbo is Project 2.

And scroll down to see all the other cars that I wasn't expecting to see:
Silver 918 Spyder. Not the most exciting spec (the calipers aren't even painted in Acid Green), but always a treat to see. Nah, but I've seriously seen 6 silver 918's, so give me some color dammit!
Carrera S Endurance Racing Edition. The graphics say "Porsche Intelligent Performance," but you'd have to be a bird to read them (or stand on a balcony like me!)
Chiron and Veyron Super Sports. I've seen this SS multiple times, and that dark blue photographs incredibly poorly (like any dark color). Fun fact: Manhattan Motorcars has the only standalone Bugatti dealership in the United States. Other dealers are licensed to sell Bugatti's, but this is the only official North American dealership!
Two special edition Aventadors: Miura 50th Anniversary and Pirelli Edition.
And a Koenigsegg CCX that was just delivered from Dubai. Currently for sale for $1.3M if you're interested!
And here's some random other cool stuff they had: