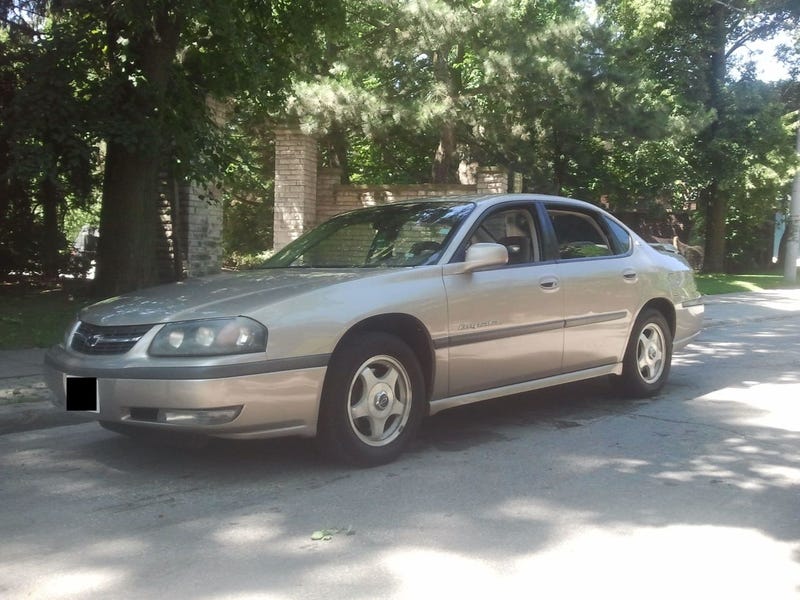 I love cars - obviously, else why would I be here? But I've been car-less for almost a decade. As I've been living and working in downtown Toronto - which is more like Manhattan every day - and a car was a want, not a need.
But recently I got a job at Pearson International Airport (YYZ), working for a major car rental chain as a driver. The pay isn't the greatest but all I have to do is drive - I don't have to clean the vehicles or interact with customers (though I have done both of those jobs too in the past). A nice job for a Jalop - sure, we have the usual suspects like the Chrysler 200 and the Corolla - but we also have the C-Class Merc, the Volvo C30 T5, the Camaro RS soft-top and Mazda 2's and 3's.
I intend to write up a Fleet Review at some point, but for now, the point is the airport is accessible by public transit, but my commute was between 45 minutes and 1 and a half hours - one way. Ugh, it was horrible. The subway system doesn't run out to the airport, so the last leg is on an Orion bus with no suspension to speak of. There's an old joke in Toronto, a play on the acronym for the Toronto Transit Commission. Question: "What does TTC stand for?" Answer: "Take The Car."
When Shiny and New. Photo Credit: General Motors
So, I took one! After searching every single internet car ad within a hundred miles - dealer websites, AutoTrader, Kijiji, I found a 2002 Chevrolet Impala LS on sale from a dealer for $2,500, e-tested and certified. All I had to do was plate it drive it away. But first I brought a friend and gave it a test drive, then, once that checked out, I got a Pre-Purchase Inspection (PPI) done with said friend's mechanic. When you hear people complain about buying a crappy used car, it's probably because they skipped that last part.
The PPI was good enough for me to buy the car. The dealer said the $2,500 price was firm, and that he wasn't willing to negotiate. I poked at that for a while with no success, then just paid up, knowing that this dealer - who had only been in business for 2 years - had probably mis-priced this car (it might have sold for $3000).
You're probably wondering about the mileage. The answer to that is why this dealer seemed to have trouble selling it, and why he felt he had to low-ball the price. It's a "domestic car" and "isn't as reliable as a Toyhondasubie." is what your "average" car buyer is thinking here in Toronto. As such, the prices of Toyota's and Honda's are insane. I've seen 450,000 km (279,000 mi.) rusted out Camry's still commanding $1,000, and Accords with 350,000 km with "typical Honda rust" going for near $2,000. So the Impala is a bit of a sleeper car, market wise.
Oh, yes, the answer: my Imp was purchased with 245,157 kilometers on the odo (152,000 mi.). "That's nothing on those cars" said, like, a dozen people I know, and a dozen more I didn't know on ImpalaForums.
It really is nothing. Here's what's right with the car, almost 12 years after she was made, just up the highway from here at the Oshawa Car Assembly (in the week after 9/11, as a matter of fact...). She's had two owners, the first kept her for 9 years (before buying a new Impala) and clearly must have taken care of her.
- original transmission still shifts smoothly with no hesitation, fluid good
- 3800 Series II motor is, as you might expect, in excellent shape and pulls like a steam train
- front/rear suspension is in prime shape (with one exception, see below)
- "all the buttons work"
- factory tint (!) is still in great shape
- Traction Control/ABS functioning normally (felt TracCtrl kick in once)
- no rust, and the sub-frame is aluminum
- no rips or tears in the fabric seats, interior is clean overall
And here's what's wrong with her. Every used car has issues, but my goal was to find one where the problems could be tackled one at a time, and were not of a critical nature (this is, after all, a DD, and reliability is king).
- rotors are pitted and calipers need lube but the car still stops when I want it to (for now)
- upper strut mount bearings may be starting to fail (will do with the brakes)
- low on coolant (service sched says flush/fill at 245,000 km), replacing this week
- need new tires before winter (may be able to warranty the Michelins that came with)
- windshield was so sandblasted (probably by lots of highway) that I've replaced it
- trim molding is faded, some minor front bumper scuffing
- a couple minor scratches, sheet metal is pristine
- headlights and fog lights are cloudy (with build up on the inside), need to replace
- wheels coating is flaked off (known issue)
And...that's it. "So far," the cynics among you will say. Indeed, but I've already put over 800 km on her (500 mi.) with no issues. I believe this is a "if you take care of her, she'll take care of you" kind of car that I've lucked into buying.
Otherwise, insurance is $108/month (and I have probably the most expensive postal code in the country, insurance-wise). Fuel economy, as I do mostly highway, is excellent for a big six and very close to approved specs (29 mpg/9.05 L/100km). Parts are, of course, as cheap as it gets, it being both a domestic, a W-Body and powered by an engine from a family that has 25,000,000 brothers.
Thanks for reading! Wish me and "Sandy" luck. Yes, I already like her enough to name her. The factory color is "Sandmist Metallic" (GM Marketingese for beige), so I figured that would work. And yes, I bought a beige car :/ But not on purpose! And as a DD in this price range, and considering her overall condition, I couldn't quibble on color (though I am jealous when a silver, black or blue one goes by).