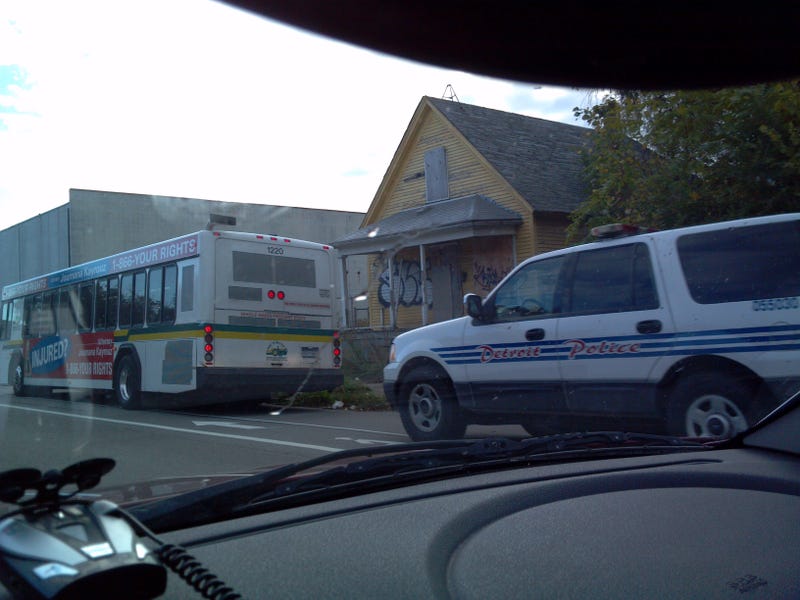 Have you ever seen ANY municipal vehicle pulled over? Because I have.
Photo is timed in that split second when the lights weren't flashing, but I promise you that bus just got pulled over.
Also saw what looked like a f-150 sans bed and front clip. (the owner was in the car so I didn't want to be weird and got closer)
On to the good though .... Belle Isle was essentially deserted on this cold morning, so a couple laps around on a empty track? Yes please. I can't wait for it to start snowing & hooning season to start.
& the ugly: because no post about Detroit is complete without some ruin porn.