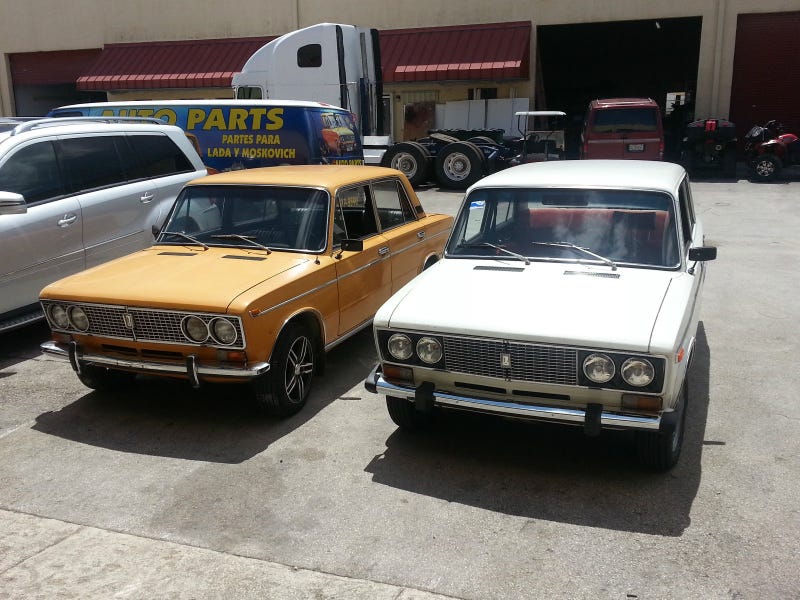 1980 & 1981 Lada VAZ-2103 or Lada VAZ-2106 in Hialeah, Florida for $9,000 each.
I would be willing to do tree-fiddy each, but nothing more. And even then, I would make changes to them. The 2106 would be built to rally-spec.
I would hot rod the 2103 with an LS7 mated to a TR6060 with a Ford 9" rear. Put a Mustang II front suspension and steering with tubular control arms and adjustable coilovers. Make some box flares for it to fit actual sized wheels and tires. I would have to paint it flat black with a candy apple red metal flake painted roof and a small star on each front fender towards the top back sides also painted the same way.