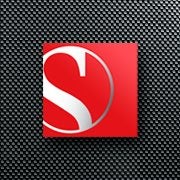 For the next couple weeks, I'm gonna put out a preview for every F1 team for the 2014 season. I will try and be consistent and do it every weekday at 11:00 AM, but I know I'm lazy and may not get it every day, let me know what you think of my preview!
The Team:
Sauber F1 Team
Origins:
BMW Sauber
Team History:
After conquering sports car racing, Peter Sauber decided to move his team up to F1 in 1993 due to a partnership with Mercedes and the series switch to NA engines. Since then, they have been a solid team booking constructor's points finished mostly between 6th and 8th. Between 2005 and 2009 BMW owned the team and experienced success with a win and multiple podium points finishes. Sauber took back control of the team in 2010.
The Car:
The C-33 is Ferrari powered and the (surprise!) 33rd car designed by Sauber. However, this is only the 20th F1 car designed by the team. C1-C11 were all sports cars and named after Peter Sauber's wife, Christine. The Sauber Facebook page has a pretty good gallery of all of their cars here.
Is the Nose a Gentleman's Sausage?
Not quite, I characterize it more as an anteater, and i like the stripes on it.
The Drivers:
Adrian Sutil- This is Sutil's first year at Sauber after competing at Force India for much of his career. A solid driver, he has a high points finish of 9th in 2011, one fastest lap, but no victories in Formula 1. I really wouldn't cross him though, he doesn't hesitate to stab a bitch.
Esteban Gutierrez- This is Gutierrez's second year at Sauber and in Formula one . Last year he had a rough start, but began to recover late in the season. He even scored the fastest lap at Spain and scored points at Japan, before quietly closing out his rookie season. He was consistently slower than teammate Nico Hulkenburg for much of the year, but shows promise for 2014.
The Sponsors:
Jose Cuervo (a personal favorite), Claro, Telmex, and NEC are all associate sponsors for 2014 with not primary.
Why You Would Like This Team:
Sauber is a team built on ingenuity, from the hand built C-1 through 2014's C-33 the team has relied more on mind than it has money. The team is Swiss based, so if you're neutral, or like the fact that the team operates from a country that bans auto racing, this team is for you!
My Expectations:
For Sauber, it seems like the same old, same old. They should finish 7th again in points ahead of Toro Rosso but behind Force India. I don't think a podium finish in a race is out of the realm of possibility, but I think a win or any major changes from 2013 is very doubtful.