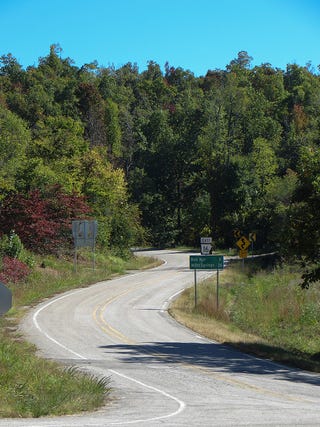 Some friends from work and I have made it a bi-annual tradition to take a weekend (once in the spring, and once in the fall) and head to northwest Arkansas to make good use of their hilly back roads. We packed good tools for the job: a 700-hp supercharged C6, a Shelby GT500, a heavily modified SS convertible, a GTI, and my E90 M3.
Here are a few pictures from this past weekend:
And here's our route from Saturday:
If you live anywhere near the area, and haven't yet sampled these fantastic roads, I highly recommend it.