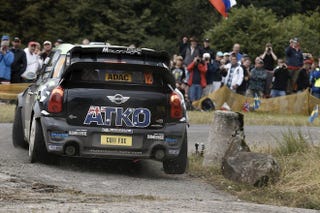 Hi, my name is Hermann. You must be wondering why I am posting this. Well, Dusty Ventures left me responsible for this Fantasy WRC, he's probably too busy or is tired of hearing me bitching that I didn't get to see previous posts. Hopefully his business is very lively... or better not.
Tomorrow starts the ADAC Rallye Deutschland, also known as WRC Germany. It's a rally held since the early 80's, once won by Mr. Röhrl himself in a Stratos. It's part of the WRC calendar since 2002 and has been won almost entirely by Loeb since then, with the only exception of a win for Ogier in 2011.
WRC Germany is held entirely on paved roads. Twisty vineyard roads start the rally, moving to military training grounds with concrete surfaces lined with the famous Hinkelsteine which were made to stop tanks but are also very famous for being efficient on stopping rally cars and romans. And then some more asphalt to complete the rally, on the twisty, but fast corners of Saarland. It's a very fast and very unforgiving rally.
Loeb, as you may know, is not present this year. Thus, clearing way for the other contenders.
VW calls this rally as their "Heimspiel" or Home play. Giving some home field advantage to Ogier and Latvala, current 1st and 2nd on this year's WRC. But on the other hand, Citröen has never lost WRC Germany. So this can only be a very exciting race.
Here are the rules and scoring: Pick four drivers for the rally and one for the power stage (the final stage of the rally). None of your four drivers can be part of the same team (so you can't have both Hirvonen and Sordo, or both Ogier and Latvala). Your power stage driver can be amongst your four main drivers or it can be someone else (team rules do not apply for the power stage driver). List the four drivers in the order you expect them to finish. At the end of the rally you get the cumulative total points from each of your four drivers (an additional 2 points if you correctly guessed their finishing order), plus 2x however many points your power stage driver scored (if any).
ADAC Rallye Deutschland entries:
Citröen Total Abu Dhabi WRT:
Mikko Hirvonen
Dani Sordo
Qatar M-Sport WRT:
Mads Ostberg
Evgeny Novikov
Qatar World Rally Team:
Nasser Al-Attiyah
Thierry Neuville
Volkswagen Motorsport:
Jari-Matti Latvala
Sebastien Ogier
Volkswagen Motorsport 2:
Andreas Mikkelsen
Abu Dhabi Citroen Total WRT:
Khalid Al Qassimi
Lotos Team WRC:
Michal Kosciuszko
Jipocar Czech National Team:
Martin Prokop
Tomáš Kostka (independent)
Per-Gunnar Andersson (independent)
[Dusty Ventures]: http://dustyventures.kinja.com/
[romans]: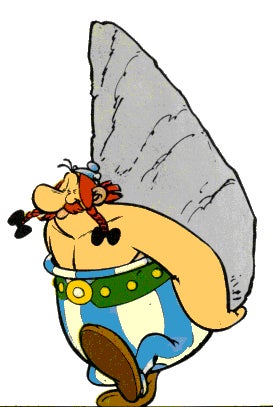 [very unforgiving]: