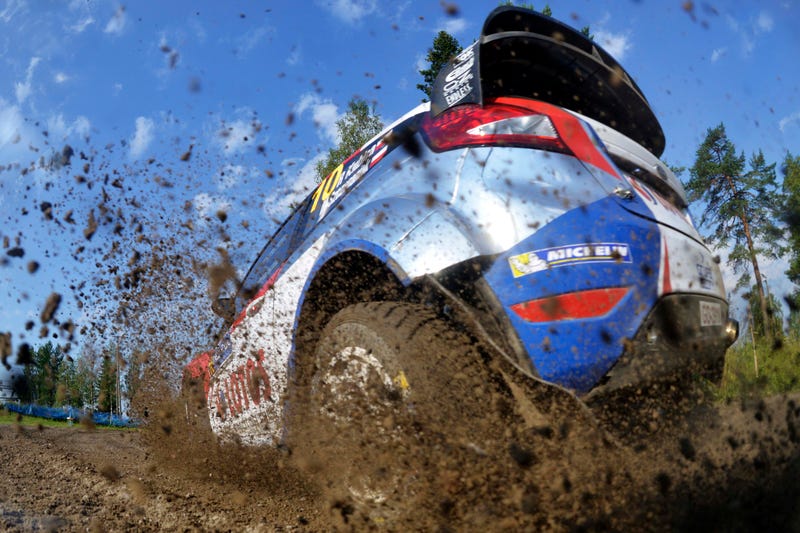 Stage 1 of Rally Australia goes hot in seven hours.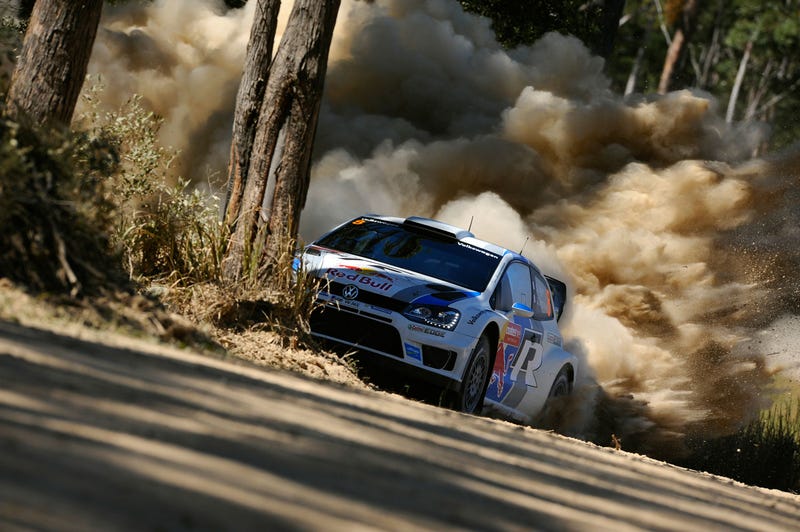 Take a good look at your points, fantasy players, because we've reached the drop zone, and things are about to change drastically. From here on out we won't simply be adding scores, we'll be dropping everyone's worst score. This means the players who missed a round earlier in the season are about to become a threat.
Quick Deutschland review: The VW's crashed and it screwed all of us. The round-winning score of 51 was the lowest winning score all season, and wouldn't even be enough to break the top 10 at four of the nine rounds this season. Race winner Neuville was on only four of the seventeen fantasy rosters, and all four of those players had at least two zero scores to counter their good luck. For previous round winner and ERC co-driver Alex Kihurani, and obsessive WRC follower and writer WorldRallyBlog, Neuville was their only scoring driver. If those among us who are closest to the sport could get it so wrong then we're all in trouble. We're also all in trouble because Lumpy44 was one of the three who tied for the round win. After Australia he's almost guaranteed to find himself in the top three overall and may even take the lead.
As usual full results can be found here, but here's how the overall top 10 looks after Deutschland:
1) Chronchameleon - 519
2) AntMic - 487
3) Tell a Finn - 484
4) McNewbie - 477
5) Dusty Ventures - 471
6) Hermann - 470
7) Lumpy44 - 466
8) Hoccy - 461
9) Marzobomber - 440
10) ddavidn - 436
So, Australia. Australia is a battle of big jumps and big dust. It's loose pea gravel surface is like a road full of ball bearings, which means you can expect maximum whine from Ogier on the first day, and an orchestra of tiny violins from the rest of the field. Historically Oz has been a strong point for Hirvonen, with a streak of three straight wins ended by a third place finish here last year. But historical strengths hasn't meant much for him this year. Neuville, who finished second here last year, will be flying high after his win in Germany and will have momentum on his side. Latvala has never won here, but with three straight top-four finishes and a career worst of sixth (all the way back in 2006) he's always a solid contender. Teammate Ogier won here last year, but has seemed a bit shaken lately, it's uncertain whether he'll have his rhythm back, especially when he'll also have the challenge of road sweeping. The rest of the field has only competed her once before, if at all, and are true wild cards. This is a round for gambling
And with that it's time to make some picks and start the ritualistic smacktalk. If you've forgotten the rules or are new to Fantasy WRC (WELCOME!) be sure to read them all here. Below are the WRC competitors entered for Rally Australia. For the full entry list (WRC2 drivers, etc. Remember, you can pick any driver on the entry list) click here. And, as always, the data spreadsheets are available for you numerophiles.
VOLKSWAGEN MOTORSPORT
Sebastien Ogier - Avg points last 10 races: 19.4 / Avg points Australia: 11.7
Jari-Matti Latvala - Avg points last 10 races: 14.6 / Avg points Australia: 12.5
CITROEN TOTAL ABU DHABI WRT
Kris Meeke - Avg points last 10 races: 5.2 / Avg points Australia: 0.0
Mads Østberg - Avg points last 10 races: 8.2 / Avg points Australia: 10.0
M-SPORT WRT
Mikko Hirvonen - Avg points last 10 races: 6.8 / Avg points Australia: 17.3
Elfyn Evans - Avg points last 10 races: 6.2 / Avg points Australia: N/A
HYUNDAI MOTORSPORT
Thierry Neuville - Avg points last 10 races: 8.6 / Avg points Australia: 18.0
Chris Atkinson - Avg points last 10 races: 5.2 / Avg points Australia: 10.0
SINGLE CAR TEAMS AND INDEPENDENTS
Andreas Mikkelsen (VW) - Avg points last 10 races: 11.5 / Avg points Australia: 8.0
Robert Kubica (FORD) - Avg points last 10 races: 1.2 / Avg points Australia: N/A
Hayden Paddon (HYUNDAI) - Avg points last 10 races: 2.7 / Avg points Australia: N/A