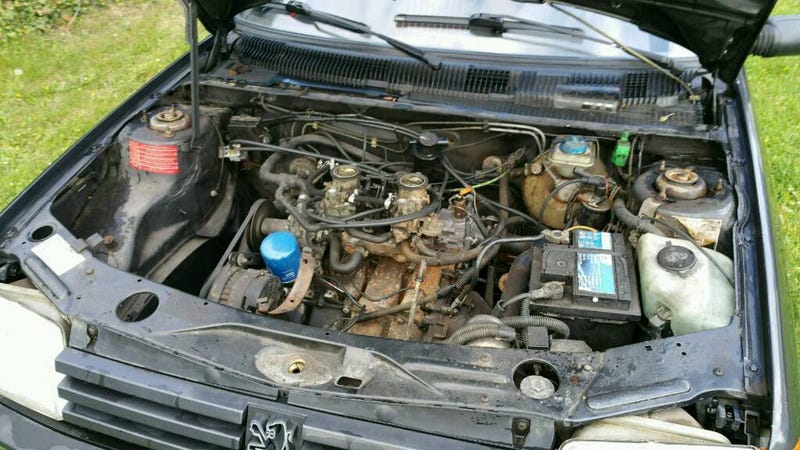 At the moment I own 2 Peugeot 205s. A bone stock GTi and a CTi convertible that's being engine swapped with a turbo engine. I've found a nice 205 XS, which slots just below the GTi but with the GTi interior. Double carburetor combined with the old 1970s engine that was phased out around 1988.
Owner is selling the car because it belonged to his brother, who has died. He knows nothing about the car, but it does have new tires and the (German) inspection is valid for another year. I've already made an appointment.

1987, 165k km (103k miles) and it has the new for 1987 dashboard.
I've never owned a car with a carburetor before. I want to though. This has two! Single barrel ones.

What does Oppo say? Good pick?