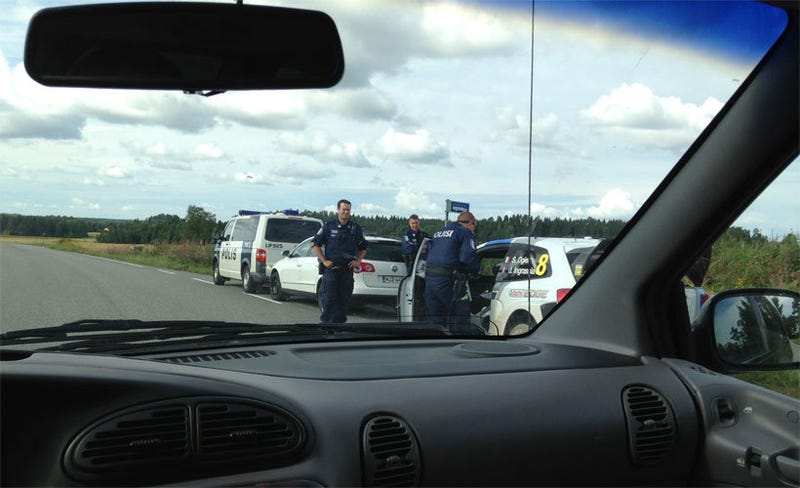 I was cruising along at 60 (km/h), 80, 60, 80 and I missed one 60 sign and kept doing 80 so I drove a bit too fast.
He said they are crazy [the Finnish policemen] for having over a dozen or so control points.
They try to catch us all the time. Crazy!
Had he driven faster, he would have seen the driver's licence vanish, although this was not the case this time.
What do you think of this?