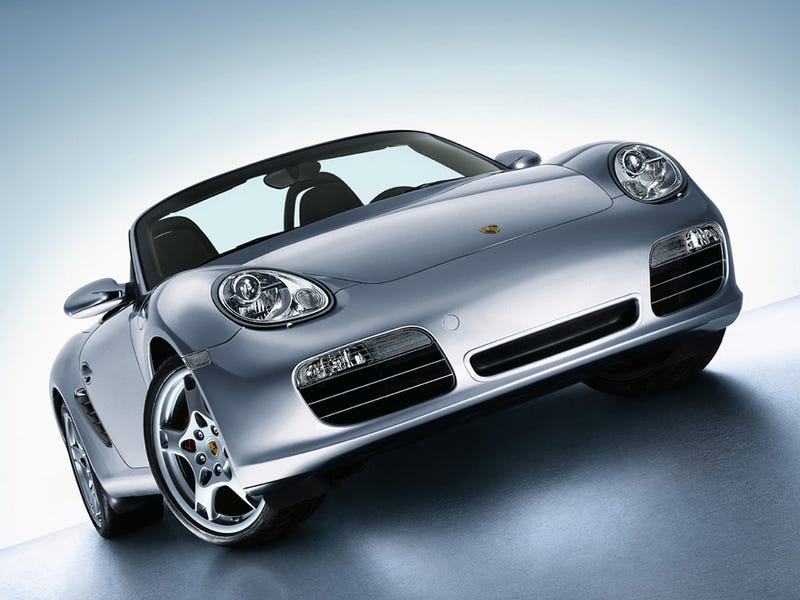 Being a millennial, there's nothing that I miss from the 1980s, mainly because I wasn't born yet. However, ever since I discovered Buzzfeed, I developed a nostalgia for that decade. This has involved watching Cosby Show reruns and any John Hughes movie, as well as hoping that Eastern European geography would be simpler. But the decade of Reagan, Walkmans, and Eddie Murphy starring in watchable movies had its good moments when it comes to cars.
There was the F40, which made speculating on hearing aid futures necessary. The Audi Quattro, a car which would make its driver the next rally champion, as long as there were immense turbos on the engine. And the Buick Grand National, which was promptly snapped up by individuals who steadfastly believe their cars are collector items and refuse to sell them under $20,000 even if they have 100,000 miles. But most importantly, there were affordable sporty commuter cars.
Cars like the front-drive Nissan NX and Honda CRX, front-drive and zippy in town, but most importantly, there were mid-engine, rear-drive cars called the Toyota MR2 and Pontiac Fiero. And they were under $20,000 (though that's maybe around $30K adjusted for inflation), meaning any yuppie, or more likely, any middle-class IBMer/GM car enthusiast/Pan Am employee could have a fun car.
For this list, affordable meant under $30,000. So that took out the Acura NSX, Ferrari 355, and the Noble M400, all very good cars in their own right, but not inexpensive enough to be Miata alternatives, which will be to the chagrin of most Jalopnik readers.
Author's Note: Buick Grand National owners, I mean no harm to your cars' monetary values. I'm sure millennials will eventually pick them up. Of course, this will be after the prices have dropped to $15,000, which'll be $10K below what you paid for them (and a bad investment). What can I say? Generation Y doesn't have that kind of money to spend on a 1980s GM vehicle.
Toyota MR2
Personally, I've never found the MR2 all that fun. In fact, I forget the MR2 exists more than I'd like to admit. But keep in mind that this is a Toyota from the 1980s, so maintaining it isn't much of an issue, and a good one can be had for under $7K. And one with high mileage and a ridiculous amount of mods can definitely be under $5K. It can also be used as a basis for a Ferrari replica. (This will become a common theme with MR cars on this list.)
In the end, the MR2 is a fine choice. Be aware that it may be difficult to find a first or second generation one in pristine condition (many of them have had a turbocharger slapped on or a more powerful engine swapped in), but I personally wouldn't hold the modifications against them, mainly because more power does make these cars more fun. Just don't even think about entering one in LeMons.
Lotus Elise
There are many nice Elises for $30K. But I will discuss the downsides first. People will think it's a lot more expensive than it actually is. They may approach you at the gas station simply to talk about Colin Chapman for a long period of time. The interior has no storage space. Making a quick getaway will be impossible with the top on. Also, be aware, these cars do snap at the absolute limit with little warning.
On the bright side, there is a Toyota engine, meaning engine maintenance costs will be reasonable, unlike, say, an Esprit Turbo, with its lethal combination of a high-pressure turbocharger and Lucas electrics. There's thankfully no Ferrari replica conversion kit readily available. And if I haven't convinced you by now, allow Doug DeMuro to. Air your grievances to him if you disagree with this choice on the list.