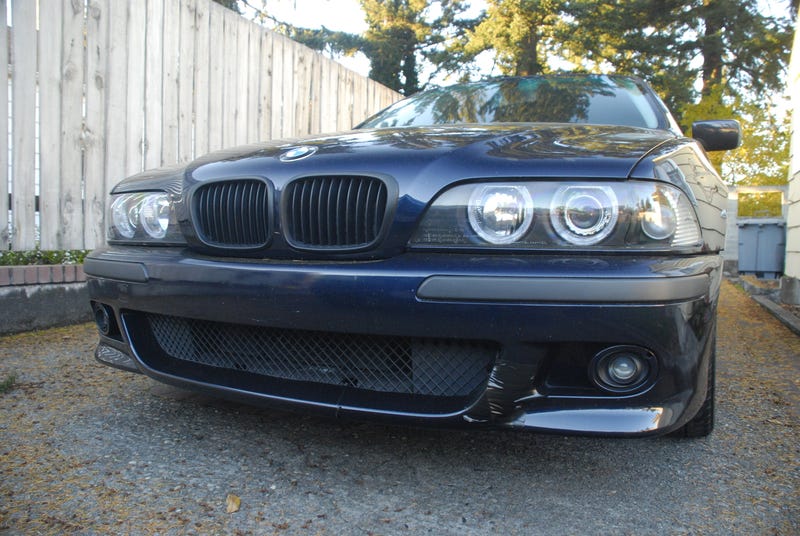 Oppos - I did the most standard and lame thing... crunched the front fascia of my E39 against a tall curb.
Yes, I did. Couldn't see it well (damn post office!!), and now the bottom of the fascia (air dam, whatever you want to call it) is totally cracked. The whole front bumper assembly feels like it's fiberglass, I have it patched with tape at the moment. I'd like to mend my car, since I'm hoping to sell it soon in hopes of getting a truck soon (family need).
Does anyone know of a reliable and preferably inexpensive body shop in the Seattle Tacoma area?
Many many thanks!