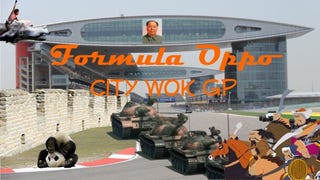 For the guy who finished first, it was no sweat off his balls. For everyone else, what good racing was had today. Spoilers after the jump.
It was another Mercedes 1-2, with Ferrari finally getting a podium.
Hamilton lead from the start and decimated the field. Rosberg had a very rocky start colliding with Bottas and having to fight back to eventually pass Alonso for second. Alonso tagged his former teammate Massa at the start and holding off Riccardo to get third on the final lap. Lastly, Pastor Maldonado keeps finishing races despite your curses, you dicks.
Any who, here are the standings after the race.