I tend to check Saabnet every few months to see if there are any cool 99s, 900s or Sonetts for sale, and drool over any I find trying to justify getting one. Today just happened to be the day I decided to do repeat the exercise, and I happen to find something I've never seen before.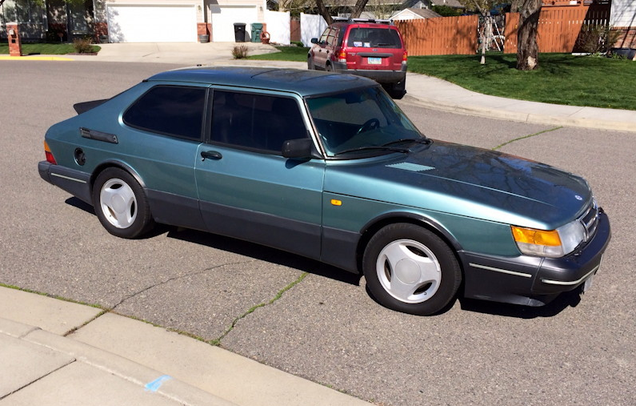 Looks like an ordinary 900 Turbo in a lovely shade of green, but the description said its an SPG. Until now I always through that the color palette for SPGs was strictly limited to the fine grayscale (+red) collection. We've all seen the black Darth Vadaresque SPGs. Then there are the gorgeous gray ones and the reds. The only white real SPGs out there are the original prototypes from 1984 so I've included one in my collage below despite not being an original '84 (deal with it).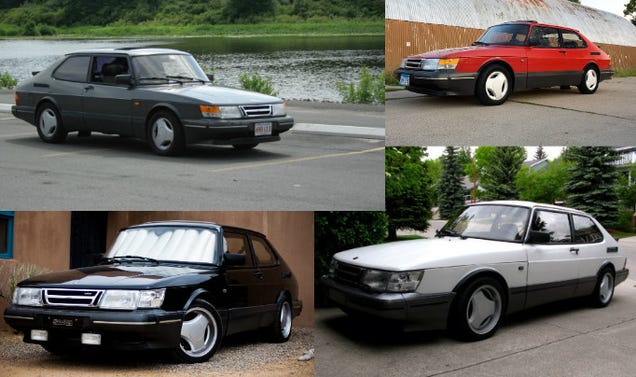 I've seen yellow ones claiming to be SPGs on Craigslist before, but those all ended up just being Turbos, clones or just repainted, so I was a bit weary of this one. But it was on Saabnet, not Craigslist. Surely no one would try to pass off a fake SPG on a site for Saab enthusiasts. So I started doing some research and found production numbers for the US market SPGs on SaabHistory. This green (Beryl Green) is a real color, and its rare at that. According to the numbers, of the 7,621 production SPGs made for the US, only 254 were 1991s, of which 109 were Beryl Green. Sure it was the most produced color of the year (40 red + 105 black), but unlike those, this was the only model year it was produced. Of all the SPGs out there, approx 31.2% are black (approximation due to lack of color breakdown for 1989 and 1990 - assumed total production split equally by color), approx 61.8% are gray, approx 5.6% are red, and only the remaining 1.4% are this lovely green.
The car is currently for sale for $4,500 in Billings, MT (1,500) miles away. Nothing is listed as wrong, although for some reason the mileage is listed as "unknown". The interior doesn't look bad either for 23 year old leather.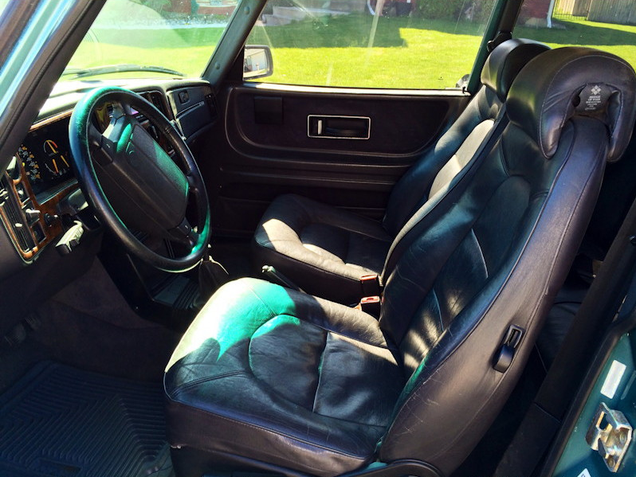 But the real nice bit is the engine bay. It looks spotless - at least it does in the one image provided.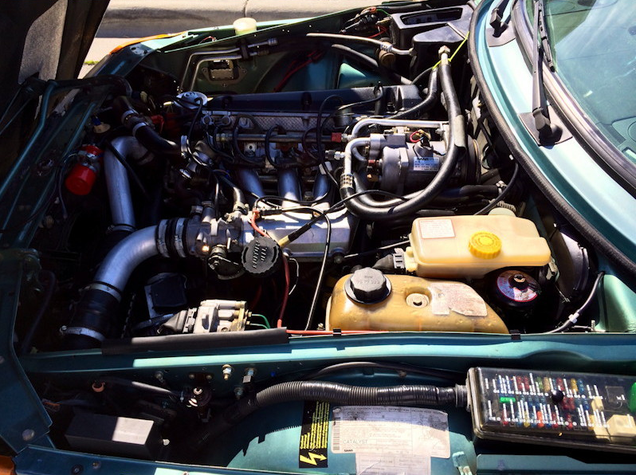 I've wanted an SPG for a really long time, and the fact that this is a real green one only makes it better. I really really want this Saab.
I wonder how much a one way flight from Detroit to Billings will cost me.