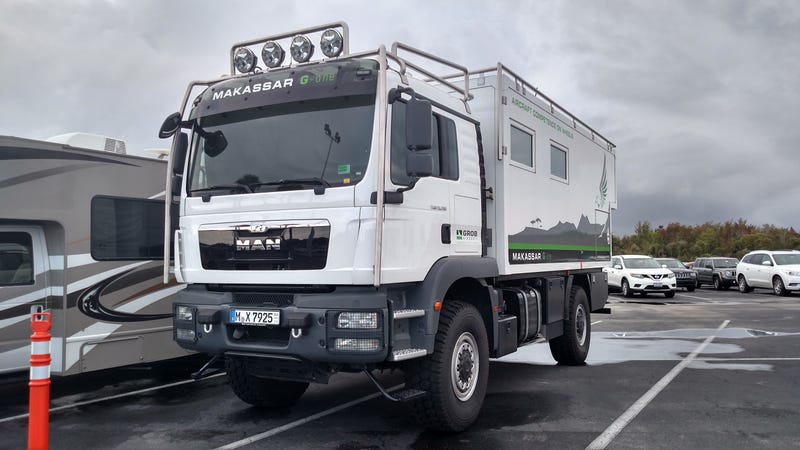 I don't even really know what to say about this. It had a Grob aircraft livery, had an EU plate (Germany, presumably) and is really, really cool. How and why is this in Titusville, Florida?
Coolest RV in the lot, that's for sure. Also, Kennedy space center is really cool. Not just for aviation nerds like me, but just cool in general. Here's some obligatory rocket photos.
Saturn 5 is absolutely massive
Welcome home, Atlantis.