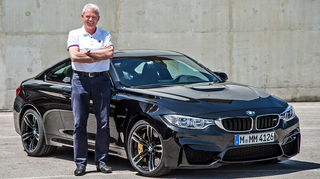 "Dynamics is a key focus for us, with teams working on it across the business," Cole told Autocar. "We have built a reputation on design, quality and reliability, but now there is a lot of focus on ride and handling. We also want to be a benchmark on ride and handling."

"We can compete, but we want to better that and be renowned for our dynamics as well."
Taken from Autocar's quotes from Michael Cole, European Chief Operating Officer for Kia.