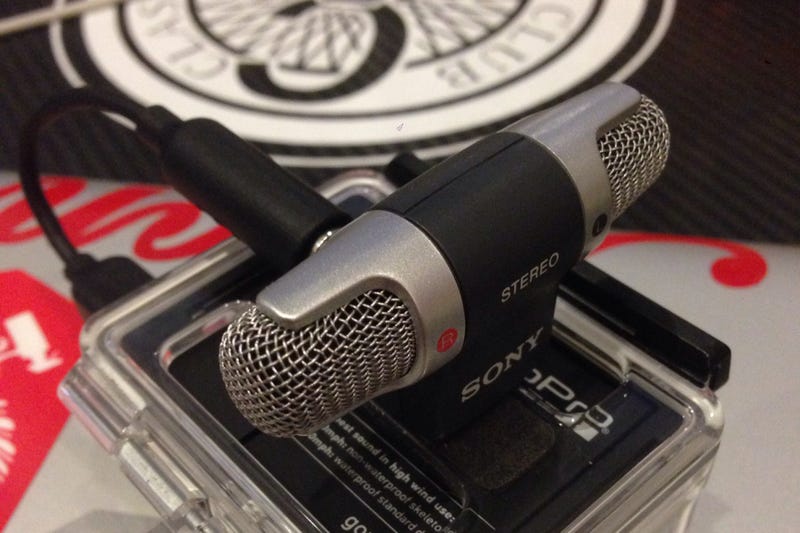 I finally got a new mic to replace the one that was lost along with my Hero3+ during the GM Autogasm a few weeks ago. Reviews are better for this one, but I have yet to test it. I had "Mr. Fix-It" (Mike G) cut a nice hole in the case in order to plug the USB in, just like last time. Then I used a very small zip-tie to fasten the mic to the back of the GoPro case.
It's a Sony ECM-DS70P, retails for about $45. Unlike my previous mic though, this one didn't have a fuzzy wind deflector, so I had to source that myself. In doing so I couldn't help but channel my inner Tintin fan, the wind deflector looks JUST like one of the Thompson brothers' staches:
Wind deflector pre-application:
And on the mic:
Hopefully I can get out in something loud today to test this piece out, I'll be sure to post as soon as I do.
Keep up with JBH on YouTube (don't forget to subscribe!), Twitter, and Instagram (@jbh1126)