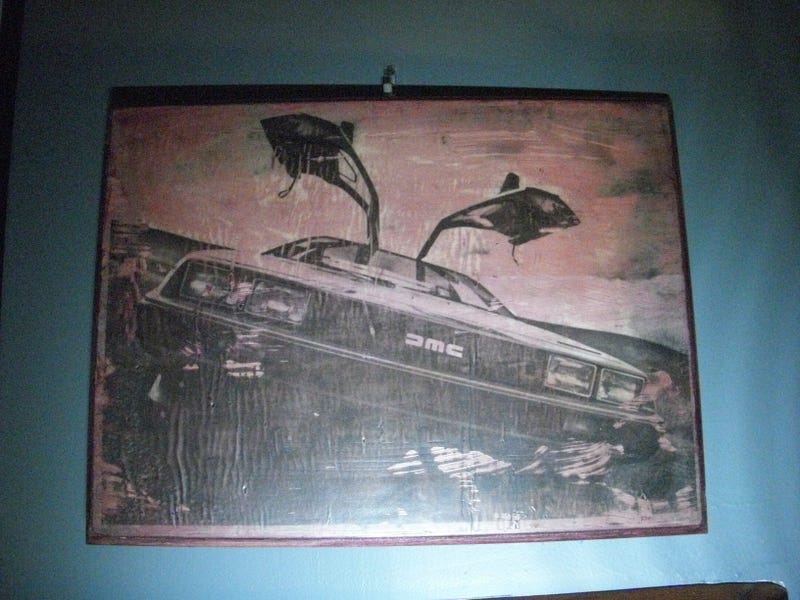 They made me this Delorean print on wood stained with, according to the letter unicorn blood(the only suitable stain). More stuff inside.
Got a huge awesome poster
Some Hot Wheels
Then I made the dire mistake of mentioning I dislike the K-Car. Well played, well played. This is my first minature car. Now I'm going to have to buy others, just so people don't ask me why I have just a K-car. I'm baffled that they would even make this.

Probably more reliable than the real engine.
Very detailed.

Thanks so much Argent. I'm blown away that you'd take the time to make me something. It's already on my wall. Thanks again. And thanks Alex for organizing all this.
Mine shows it was received, but my recipient hasn't posted as far as I know.