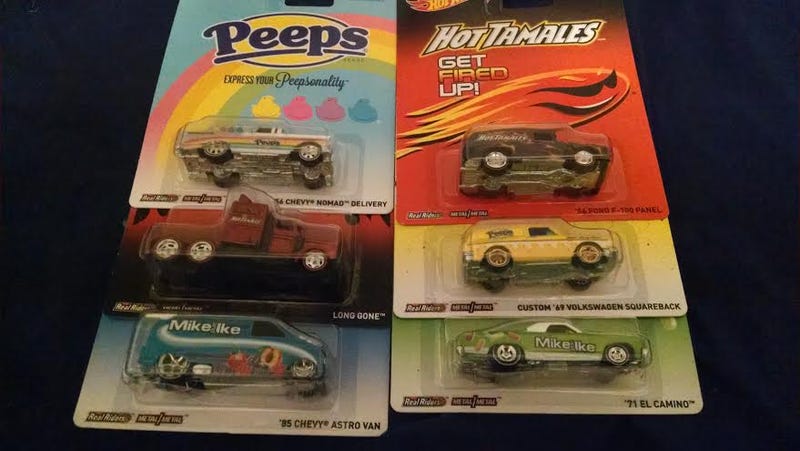 My Publix just got these in so naturally I had to buy the whole set. The cards are incredible! $5 a car but it was worth it!
Mike and Ike El Camino.
Mike and Ike Astro Van. Most likely my favorite because race van.
Peep VW Squareback. I love the gold rims!
Peep Nomad. Best card in my opinion.
Hot Tamales Ford. Its a really nice paint job.
Hot Tamales Long Gone. Heaviest Hot Wheels ever!
Very cool finds!