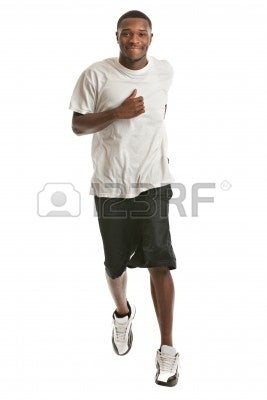 (not me, I just GISed for black people running, and this is what it coughed up)
vs.
As winter may soon decide to come to a merciful close here within the next 4 weeks or so, it is time to get excited about warmer running weather. With the new season comes new goals and new challenges. I saw where a couple of my friends are going to go after a 100 mile March. Pretty simple, run/walk/jog 100 miles in March. Should be simple since I usually put in about 25-30 miles a week. It will be interesting to see how many times my car laps me in the same period of time.
SO who do you think hits what first, my car at 1000 miles or me at 100? For guessing purposes, my car is a 2007 MS3 with a bit over 97,000 on the clock, I drive it 7 days a week. I am a novice runner who just started running last August. I think it will be a dead heat. I can find explanations as to why I would want to drive more as the weather heats up and why I would like to run more. I will give the edge to the car though, but I think it only beats me by 4 days.
I will update my progress once March gets here.
Any other Jalops like to run?
Like I mentioned earlier I am pretty new to running, but I have fallen in love with it. I initially started out of competitive spite, as my rival/friend running 5k's. It was only after he lost interest in running that I wondered if I could be faster than him. Armed with only a pair of shoes, a gps running app and my rival's 5k PR, I went at it. I love the challenge of having a target to go after and I love the peace, tranquility, and spirituality of running. Plus I have lost over 50lbs from this time last year, with much of the credit due to running.