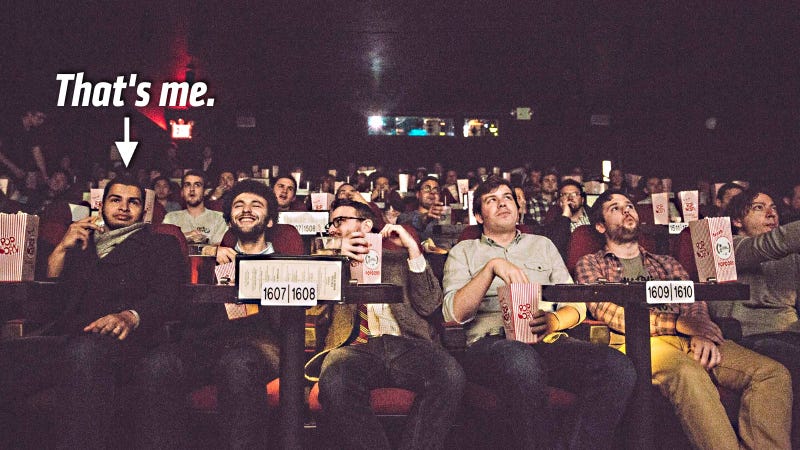 Yesterday will mark six months since I started writing for the world's largest automotive community site, Jalopnik. Since then, my life's direction has changed so dramatically that I'm actually not sure if I need to legally change my name or not. This is what it's like to land a job reserved only for my wildest and most eccentric dreams.
---
Part 1: From Humble, Trollish Beginnings
---
As a primer on my background, I've never been a professional writer. I don't have a degree in journalism and the first serious article I've written on cars was released last February. My writing skills until that point consisted of staging long debates on the internet about various hot-button issues and controversies with complete strangers. I also frequently posted on various car forums about my projects. Doing this in my free time (read: all of my time) proved to be integral to my future writing, as I learned how to practically convey the merits of an argument to an audience and understand how comedic timing and hyperbole could be used to further a point and make it more accessible to readers. You could say I came from the School of Hard Knocks, but since that's a little too on-the-nose of a cliche, let's just say I grew up in the House That Internet Built.
In order to get a position at Jalopnik as a regular contributor to its Car Buying section, I took to OppositeLock to write about my personal experiences with buying and selling interesting cars. I wrote early, often, and for free. After every post, I made it known to anyone and everyone in charge that they had a fresh post to share to the front page, to the point of pestering the management. I was willing to take the risk of bothering the editors to make sure that my work had the most exposure possible (Yes, struggling artists, you can actually work for exposure. It's not a term that people use to haggle your overpriced, sup-par work to a more palatable value.) After a sufficient amount of features and ambitious posts under my belt, I proposed this open letter to Matt Hardigree, Jalopnik's Editor-In Chief.
Joy of joys, I got a reply about a month later, saying that they're considering two OppositeLock writers, with Tom McParland being half of the equation and my portly mass filling in the other half. Score.
---
Part 2: Onward, To Adventure!
---
The reason I accepted a featured spot on an experimental Jalopnik sub-blog was not because I needed employment, wanted the money, or thought it was a good way to pad my resume. Selfishly, I just really wanted into this world - the world where I could speak to ultra-successful people as peers and gain knowledge and wisdom that would be useful in my own life. In my first week, I decided to interview Zac Moseley, the co-owner of Classic Car Club Manhattan for a feature about what it's like to own a classic car collection. At this point it was job to hang out with a cool guy and talk about his collection of classic and exotic sports cars. My job. Instead of getting the feeling that I was a fish out of water and that I didn't belong, I ended up having hour-long friendly, but infinitely insightful conversations with Zac and the other CCC employees about our undying passion that manifested itself as the automobile. Although this was the first instance of my integration into this culture, it wasn't my last by any stretch. In no particular order, here are some of the most notable things that happened to me in the past six months because of my affiliation with Jalopnik:
I met Raphael Orlove and spent the day fixing his Baja Bug and Lexus ES300 in the pouring rain. I regret nothing, and would do it again at the drop of a hat.
I got a ride in a pre-production BMW i8 and met the entire east coast Jalopnik staff.
I drove Doug DeMuro's Ferrari 360 Modena around Grant's Tomb in Manhattan.
I drove a brand new Chevy Camaro SS 1LE on some amazing upstate NY roads with Mike Ballaban and got yelled at by a backwoods tow truck manager for being a clown.
I interviewed Rob Dahm, YouTube star, Lamborghini Diablo owner, and avid Wankel rotary aficionado.
I bought an ultra-rare '99 Mitsubishi 3000GT VR4 from a reader from Illinois.
I interviewed CEO of Elio Motors, Paul Elio, about the issues I had with his proposed figures for his upcoming car project.
I met Alex Roy, a now great personal friend of mine, who let me drive his Morgan 3-Wheeler and Porsche 928 GT, and showed himself to have one hell of a taste in the finest Swedish progressive metal.
I went to both nights of the Jalopnik Film Festival and spent the evenings amongst amazing company, watching great films about car culture with Jalopnik readers. I had someone ask to take a picture with me. I was not prepared for this.
Based on the pictures I took of some cars at the JFF, I was invited to the LA International Auto Show as Jalopnik's photographer. While there, I met Jason Torchinsky, Patrick George, and Damon Lavrinc, some of the most hardworking, motivated, diligent, and kind-hearted individuals I've ever met.
I had lunch with Mike Spinelli, the creator and original Editor-In-Chief of Jalopnik, and spoke to him about how I could become a better writer and presenter.
I drove a $330,000 2015 Aston Martin Vanquish on some twisty NJ mountain roads with Travis Okulski.
---
Part 3: The Future Is Unclear, But Brighter Than Ever.
---
As I found out about a week ago, I'll be attending the Detroit International Auto Show in about a week's time. Although words truly can't express the gratitude I have for the countless opportunities I've had while with this organization, I'm paid to write, so I'd better get on with it.
Jalopnik is more than a car site. It's more than a rant-filled blog populated by people who often disagree on crucial elements of car culture. It's even more than the readers or its countless comments. It's a portal into an idealized world - it's a window into the world that we so desperately need. The people here are the movers, shakers, and spillers. Without blowing too much smoke up everyone's nether cavities, I can say that the reason the site works so well is because it has an absolutely spectacular staff that knows the meaning of personal accountability and isn't afraid to screw up if that means that they'll learn something meaningful in the process. They're damn good at their jobs and they work so every day is more intriguing, interesting, and though-provoking than the last. Add to that a reading community that truly cares about the subject matter and shares a common passion, and you have the perfect storm of automotive awesomeness.
I'm not sure what the future will bring for me in particular, but the humbling experience of working with this team of talented men and women has made me strive to be better in my craft, and a better human being in general. Here's to the start of an insane 2015. Stay tuned.
---
Tavarish is the founder of APiDA Online and writes about buying and selling cool cars on the internet. He owns the world's cheapest Mercedes S-Class, a graffiti-bombed Lexus, and he's the only Jalopnik author that has never driven a Miata. He also has a real name that he didn't feel was journalist-y enough so he used a pen name and this was the best he could do.
You can also follow him on Twitter and Facebook. He won't mind.