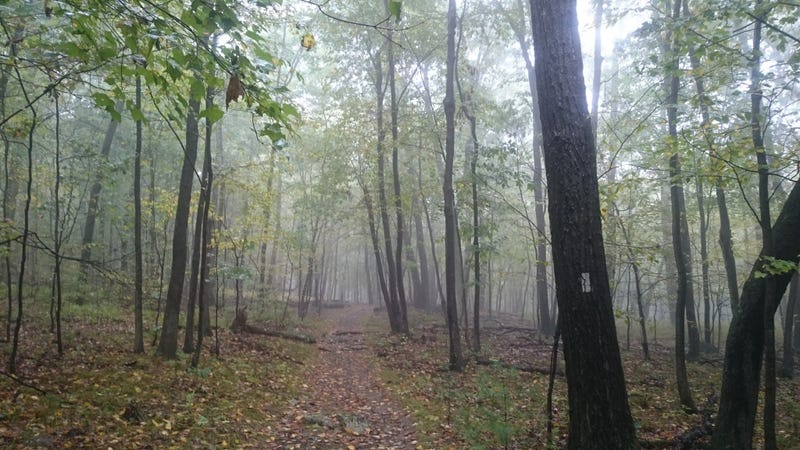 This past week has been filled with an excessive amount of drizzly, misty rain. Nearly every day since Wednesday. So naturally, I decided that I would go hiking and camping for the weekend. It finally wasn't hot out so I braved the weather and had a great time.
It was nice to not be sweaty and I love how eerie everything looked in the fog. At the top by the monument, it was quite windy and downright cold actually. I hadn't felt actually cold in months so it was refreshing. Had a nice lunch at the top and continued back down for a total of 14 miles for the day.
Driving around with the top up has been odd but fog pictures are always fun too. Some nice roads up in that area, I will have to go back when it's dry.
I even found some fall foliage! Not very much yet but in a few weeks I bet it will be deep orange and red. Fall is definitely my favorite season so I look forward to some good drives and epic hiking adventures.
Second day was a bit drier outside so I got in a short drive with the top down. Roads were still wet so it wasn't very spirited but I found a road to definitely return to! During my hike that day, I came across one of these piles of rocks. I have seen them many times and am aware of the significance on hiking trails. I just enjoyed the effort someone went through to get the tiny rock on top.
Anyways, hiking in rainy, cool conditions is the best thing ever. People who avoid it because it's "not nice out" are missing out for sure.