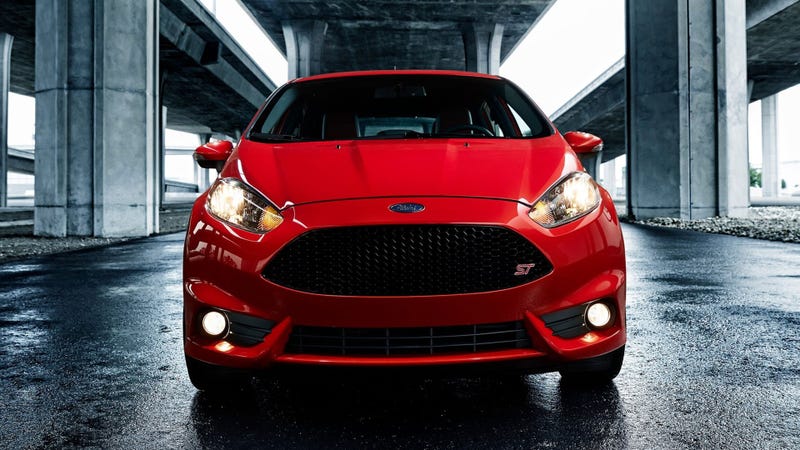 The hot hatch isn't exactly a recent trend in the US, but it never really caught on here like it did in Europe. Sure, we've had the GTI here forever, the Civic SI could sometimes be had in a hatch, and the MazdaSpeed 3 has been tearing up our streets for the better part of a decade now, but we still never had the selection that our European friends did. That is starting to change now, though, and we have more hatches to choose from than ever before.
I'm not exactly a stranger to these micro wagons, as I drive a relatively "lukewarm" hatch ('97 318ti) right now, but I figured it was time for an upgrade, mostly because the term 'hot hatch' is so much catchier. I just happen to be in the market for one of these little beasts, and have been doing what I always do when I'm shopping; researching the ever loving shit out of anything that has to do with what I'm buying. With this being the case, I figured it was my duty to pass this information on to you. Yes, I know, how noble of me, right?
So. Here I have compiled a list of all the cars (in no particular order) we have available that meet the criteria with some quick notes about how they drive and how well equipped they are, along with some tech specs. Why? Because we all love tech specs, Tex Mex, and more tech specs, that's why. I have driven most of these cars, either on multiple test drives from dealerships, generous colleagues/friends, or a few counts of good ol' grand theft auto (don't worry, I brought them back. Eventually).
Note: All prices shown below are as of writing this article, and will be shown below by the Jalopnik standard of "how many V6 Mustangs you can get for that much," which is currently $22,510 starting.
Mini Cooper S
Who says you can't buy a BMW hatchback in the US anymore? Yeah, yeah, the new Mini isn't actually all that mini anymore, and it certainly isn't British, but they're damn fun cars. I have never been a huge fan of the styling — especially not the interior (which is now greatly improved for 2014) — but I can appreciate it as a driver's car, which comes first and foremost for this list. The Mini was just refreshed for 2014, so I haven't driven the new generation, but I spent some time behind the wheel of a 2012, and it was a lot of fun. It totally changed my mind about the car, and now I just get it.
This one isn't exactly the fastest on this list, but that speaks more to the quality of contenders rather than the shortcomings of the Mini. Acceleration is quick. Not mind boggling or violent, but it's very consistent. There is no turbo lag to speak of, and the little turbo 4 pulls strong throughout the rev range. Throw this thing into some twisties, and it all comes together. Suddenly it makes sense why these flood autocross courses. The ride is pretty stiff in normal driving, but feels just right when you toss it into a corner. There is surprisingly little body roll, and you get that characteristic go-kart feel when you crank it around a turn. It just... works. When it comes to living with the car, I could see its small interior space becoming a problem, due to the fact that there really isn't any. The back seat remains a challenge for most any adult, and there isn't a whole lot of room for gear, so plan ahead.
Also, they finally took the gigantic speedometer off of the center of the dash, so, you know, 20 points to Gryffindor, or something.
Specs:
Horsepower: 189
Torque: 207 ft-lbs
Curb weight: 2,760 lbs
MPG: 23/36 city/highway
0-60: ~6.5 sec
Top speed: 136 mph
Price: 1.05 V6 Mustangs or $23,800
Reviews: