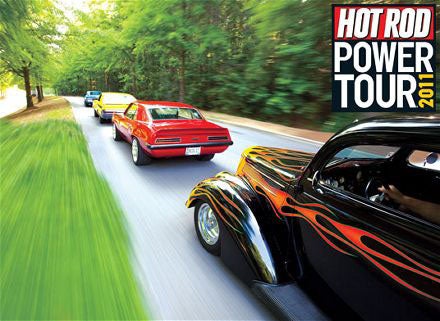 Is anyone else doing it or going to be visiting the stops? I'm running it for the first time. I was hoping my dad's 1964 Comet Cyclone will be ready, but sadly it won't. Going to have to polish up the Evo or Mini and take one of those.
Saturday, June 7th
Concord, NC
zMAX Dragway @ Charlotte Motor Speedway
Sunday, June 8th
Knoxville, TN
Chilhowee Park
Monday, June 9th
Charleston, WV
Downtown on the River Front
Tuesday, June 10th
Norwalk, OH
Summit Motorsports Park
Wednesday, June 11th
Crown Point, IN
Lake County Fairgrounds
Thursday, June 12th
Bettendorf, IA
Isle Casino Hotel
Friday, June 13th
Wisconsin Dells, WI


Read more: http://www.hotrod.com/powertour/powe...