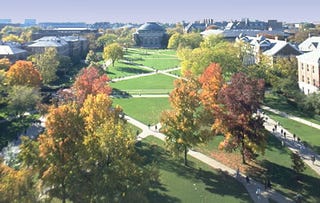 Like many of you college students, I've encountered a problem: my school forces me to fulfill BS "requirements" in order to graduate.
I'm taking one such class. I thought I would suffer through it; not take it seriously.
---
But then the instructor showed up. And she's smokin' hot. Therefore, I paid great attention.
If universities want to keep students engaged in prerequisite/degree-requirement courses, they should hire a bunch of smokin' hot instructors.