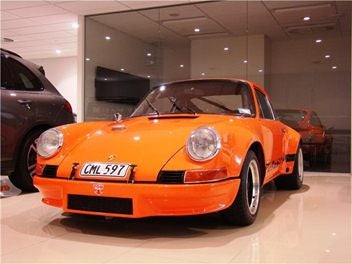 It's a really well made Porsche 911 RSR. Not the real thing though, although it does have a nice 3.6L engine and all the stuff that one needs to get onto a racetrack (it even comes with a Motorsport NZ log book)!
dem ducktails...reminds me of this photo
Selling for ~$100,000USD which is not that bad, considering it is also an early 911 so it has the long hood!