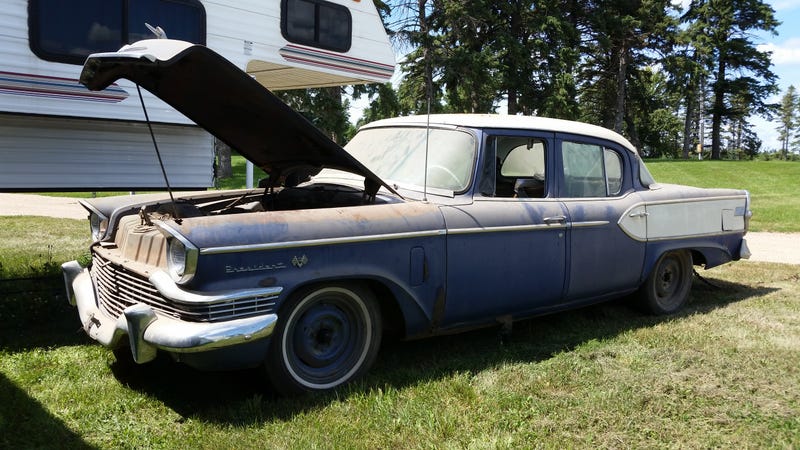 Back 2006, 4 months after my mom passed away, I attended the Studebaker Driver's Club international meet in Omaha, NE with my dad. On the final day of the meet we were walking through the swap meet and saw this nice little President sitting on a trailer. My dad brought it to my attention and I was enamored by it. At the time, I was a broke college student living in down town Minneapolis, so there was no way I could buy it.
But, one month later on a weekend visit home- there it was, sitting next to the shed. My dad rules.
Very little happened with it at first, and then in December of '06, I decided I had enough of college and joined the Air Force. Now, 10 years later (and ironically out of the Air Force and back in college), the car is about to be loaded up again and trailered across the Cascades to its new home- my garage. Finally.
Not only did my dad buy it for me when I couldn't afford it, but he stored it for 10 years, and is delivering it across the country. Also, he's picked up quite a few parts for it along the way as well. The man rules.