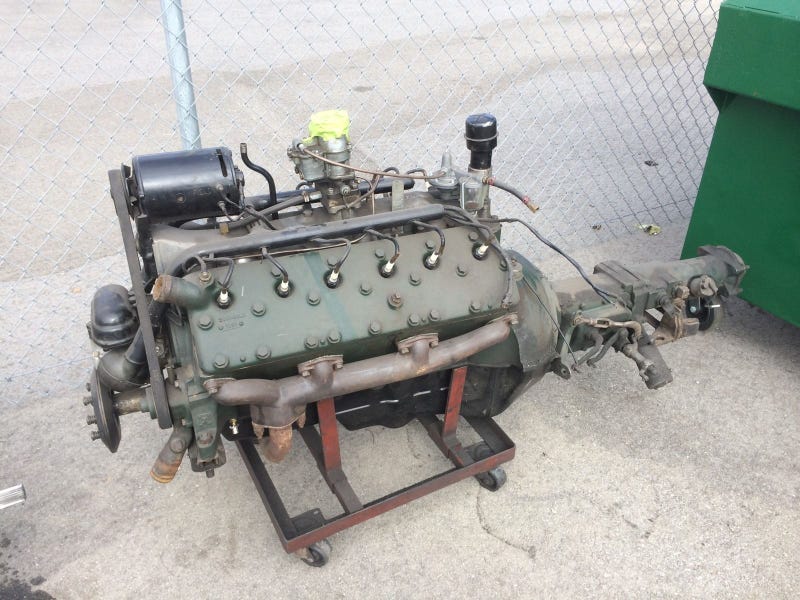 A running 1946 Lincoln Flathead V12 with original transmission.
I would totally put it in a Brookville 32 3 window coupe and definitely see if I could find some vintage speed equipment for it.
My vision would be a full fendered '32 painted flat black with slightly off white scallops, and a candied, metal-flake, red roof. The interior would be a bench seat covered in "oiled" brown distressed leather with a diamond stitch pattern. I would of course have a 9 inch with an adjustable 4 link in the rear and a Mustang II front with tubular control arms and adjustable coil-overs. I think radar rims with white walls all the way around, but with cheater slicks out back.