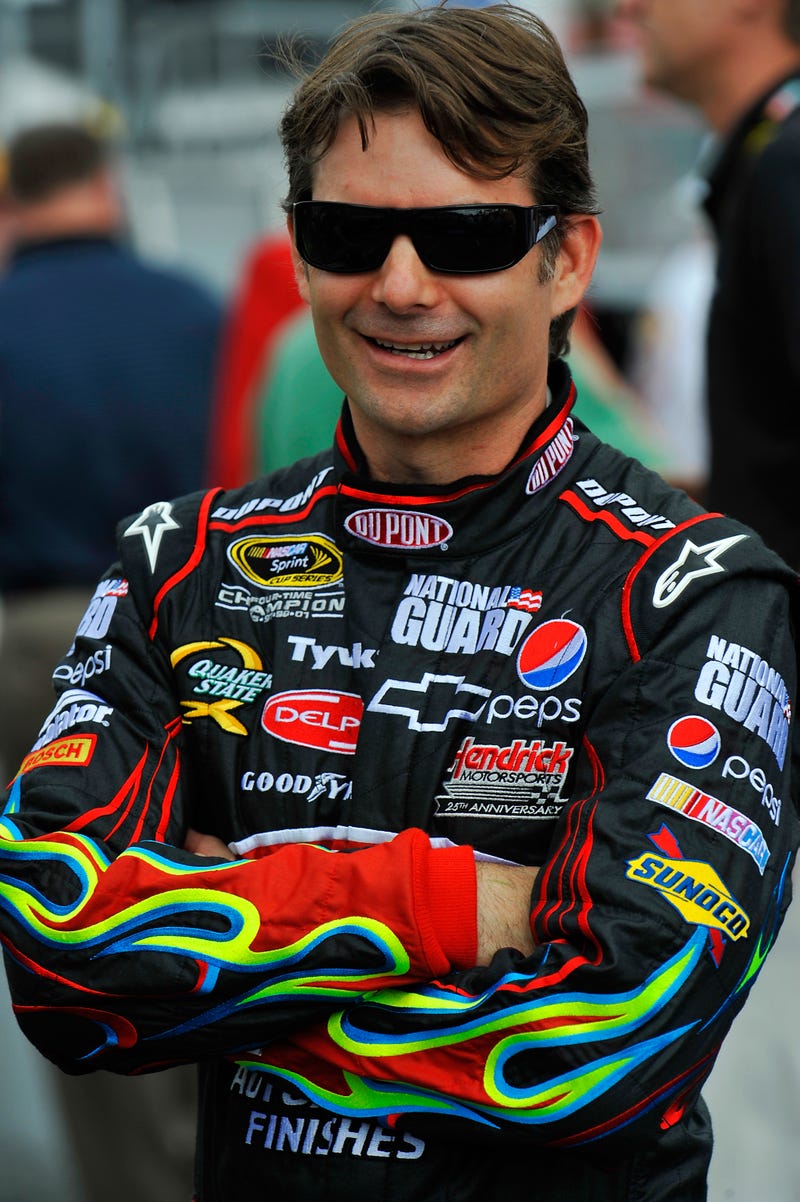 Recently, Jeff Gordon scared the crap out of Travis. This made him pretty cool in my eyes. He compounded his awesomeness this morning on the Dan Patrick Show.
Bob Costas, sports caster and Olympic pink-eye gold medalist, appeared on the Show this morning and they called in Jeff Gordon to talk about the prank. Costas and Gordon are old neighbors so they had a pretty good banter, but the icing on the cake came when Dan asked Jeff where he would take Bob on a ride along in a NASCAR. At this point, I was expecting Jeff to name a high speed banked course like Talladega Speedway. Jeff threw a (right hand) curve and said a road course would be the way to go.
"Hell Yeah!" I said aloud in my car as I was driving to work.
Jeff went on to say (paraphrasing) 'There's something to be said about going 180 mph, but with a road coarse you get all the braking, accelerating and cornering. Not to mention dropping a tire off the curbs every once in a while.'
Stand up guy, that Jeff Gordon.