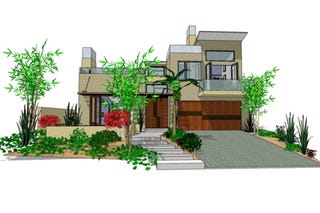 So Long story short, I got a heads up on a bankruptcy sale, which includes a 1.25 acre lot for about the price of what .2 acres is going for. This lot can be divided into four separate .25 acre lots with a short road and col-de-sac occupying the other .25 acres.
I am not really in a situation to afford this, but I almost cant say no. Selling off the other 3 lots would almost certainly pay for the original cost of the lot and build out.
The other side of the story is that the house 2 up from me just rented for almost $1600 / mo. It is 1/3 the size of mine and in a bit worse condition (I went through and upgraded almost everything when I bought it 2 years ago). My mortgage, escrow, taxes, and hoa fees are just under $1k / mo, so ideally I would build a new house for me on a bigger lot, and then the $ from the sale of the additional parcels and income from the rental of my current house would cover all the costs involved in this and, other than utilities, I would live virtually for free.
So I have been looking at plans, and this one make amazing use of space, although it is rather small (1800 sq ft) and is designed to fit on a small lot, so I think it would look dwarfed on a 1/4 acre lot.
My current house is about 2400 sq ft and is a 4 bd 3 full bath where this is 3 bd, 3.5 bath, but smaller, and the garage is slightly smaller (I need a bigger garage!!!) but as this would take up little space on the lot, I could always build a secondary garage / workshop to my liking, and keep the nice, clean cars in the main garage....