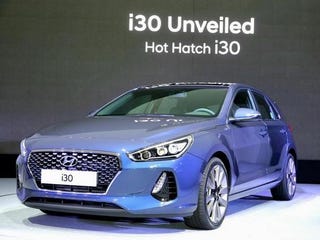 This little car is now the most important thing with a Hyundai badge on the front for the fourth largest automaker in the world. All vehicles from the Hyundai brand will now be FWD-based only. But when you think about it, excluding age old performance cars and trucks, we are witnessing every commodity level automaker transforming their compact cars into the pinnacles of the brand. Look at all the forms of the new Civic, Focus, Golf, and now the Elantra.
In regards to the US, the days of the fullsize sedan being the flagship model are long gone, and now the midsize sedans are falling away quickly (even the Accord is being positioned as second to the Civic in the US with this new generation).
We could be seeing a very different form of future cars like the Corolla/Auris/iM, Mazda3, Impreza/WRX, Cruze, Forte, Lancer, etc. Get excited, the US about to get a huge amount of 200hp plus compact cars for under $25k with every tech feature automakers can fit inside them.
But the best part...they are all hatchbacks and their being sold in the US! Can't wait for the European subcompact performance hatches to finally make it over here BEFORE autonomous cars takeover!