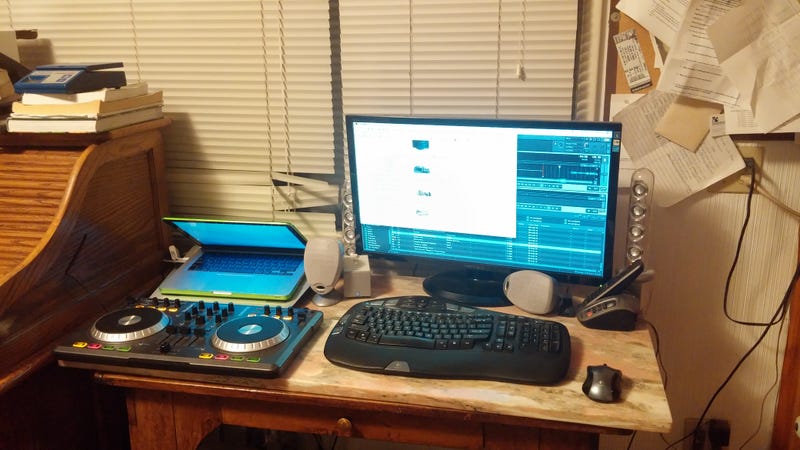 I know we have a ton of techies here.
Mine is a 13" i7 Macbook, 27" monitor, and a ratchet-ass speaker setup. 6.3 for the win! Harmon Kardon soundsticks, some Yamaha who-knows-whats and some Coby who-knows-whats. Works well, sounds great. Fun fact: I didn't pay close to full price on anything here.
I got the SoundSticks for free from a neighbor.
Ill leave you with my favorite photo of my car.