My day was filled with BMWs. Very fun ones.
Got to drive these. They go fast. My instructor was an ex Formula 3 driver(!) and was awesome in every way.
All these parking lot finds!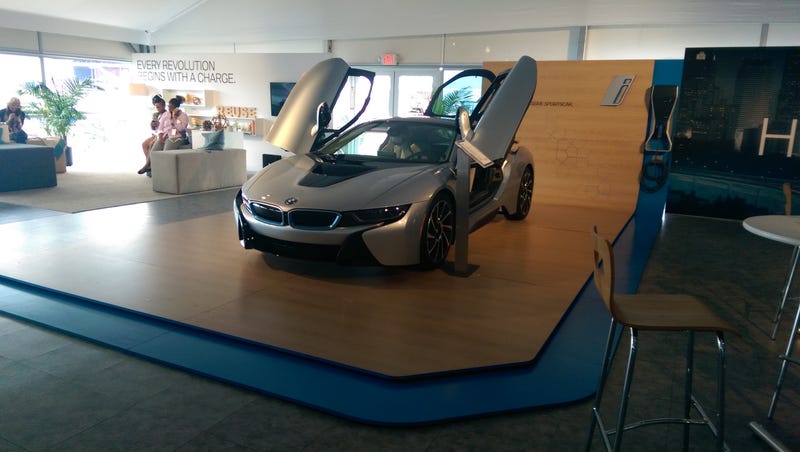 There was an i8 here. A real i8. Not just some fake one like the last 2 times I thought I got to see one. It seems they've been very secretive about people going near this car since it's announcement, but here they were all "fuck it, whatever it's an i8 check it out I guess." No attendants, doors open, do whatever.
Damn this thing is sexy.
Holy door sills Batman!
Too much awesome can't handle it.
X5 mountain climb for some reason.
I was in group one. (reveal yourself Louros! I was in the /Drive shirt!)
Bonus GT2 RS at the Porsche dealer.