My girlfriend texted me a link last night. She loves Tumblr and finds all sorts of random things so getting random urls is common...but this one was special.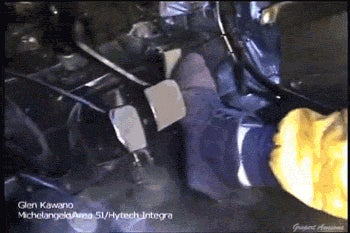 << She sent that <<
She said that "it looked wicked cool and I figured you'd get it" which means she doesn't know what heel-toe is but she knew it was three pedals good.
I think it was on her mind cuz we tried another impromptu driving lesson the other night. I don't care the reason though CUZ IT MADE ME HAPPY!
I missed out yesterday so here's a belated '64.