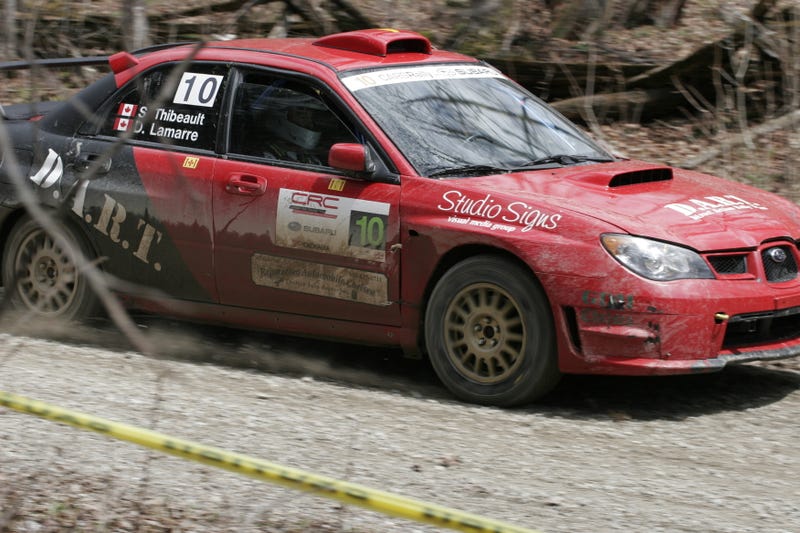 I almost didn't go, so much went wrong that morning, and to list;
I barely slept the night before, and consequently woke up late, and my mother took the van I was going to use to get there (which I found, and I had to retrieve and refuel). Once getting to the roads near the event, I got lost halfway down the road from the spectating area, the reason is still unknown to me.
As I got there, I met up with fellow Opponaut WhiskeyGolf, since Bigbossyboss had to leave early, and the lack of cell coverage didn't help much with communication, I also didn't see his silver Cavalier anywhere.
Just as I parked the van up, I heard the unmistakable rumble of of a flat-4, followed by orgasmic backfiring. I knew I was in the right place. I quickly got the nickname of "The kid with the Sigma" among the older folks, one of which asked about my camera, which is based on decade-old technology, and had a camcorder attached to the colossal telephoto lens.
Despite taking many well-composed shots, plenty of which were ruined by the sheer amount of bare shrubbery in the way, I had a good time, but 70mm on the focal length is too much for my situation. I stayed for about 4 hours, from about 12:00 to 4:00, due to my delays.
Mother nature, Y U ruin photos? I was bummed after reviewing the one below. It was perfect otherwise.
I was experimenting with darker exposures like the shots below, and they came out better than expected.
Safety vehicles flew by after every pass, be it an accident, or just sweeping the track for debris.
If I were to rate this event on a scale of 1 to 10, I rate this a 7/10. The spectator area could have been a lot better, and I liked the experience. I was told that it was tame for bugs this year due to the long winter, as they usually swarm you badly.