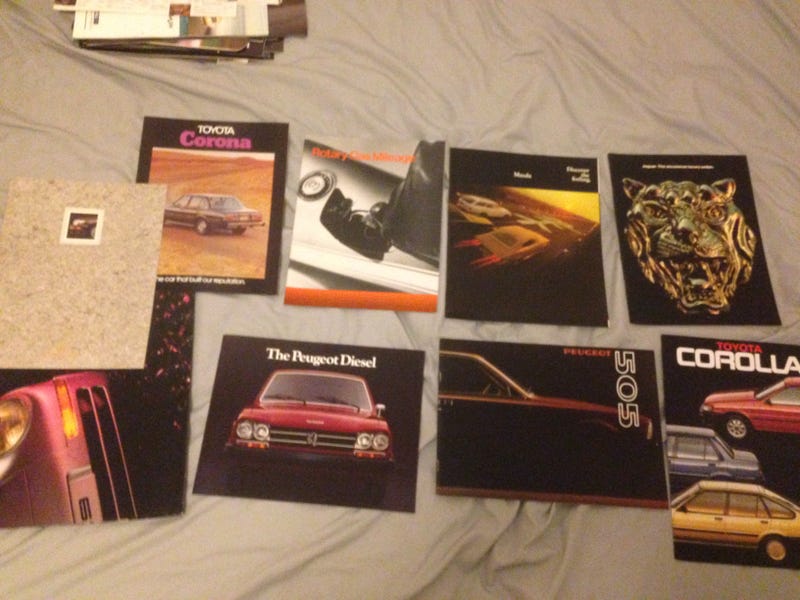 ...specifically, a sale at the AACA Library and Research Center. This library focuses on cataloguing and preserving automotive sales literature, company documents, magazines, and a lot more. I think I've finally found a library that doesn't put me to sleep! (more information can be found here)

The AACA library holds an annual fundraising sale to clean out their duplicate material as part of the Hershey Region AACA Fall Meet. As you can see above, I bought a few interesting brochures.
I also bought a few Subaru brochures...

The Subaru brochures were in a pay what you want section. I paid about $1.50 per item.

I also picked up this 1999 Toyota Press Kit. It even includes projection slides!
Lastly, I bought this full-sized fold-out poster brochure.
If anyone wants to see anything close up, just let me know!
This was also parked behind the building next to the Library.